We bring to your attention lucrative products from the sought-after European provider. Its representative studios are located in Poland, Macedonia, and the Netherlands. The main office is in the USA.
The work of the company on different continents contributes to the use of different approaches and methods in the product creation process. These are cloud architecture, advanced databases, mobile development tools, etc. The turnkey solution is marked by good performance, flexibility, and impeccable protection.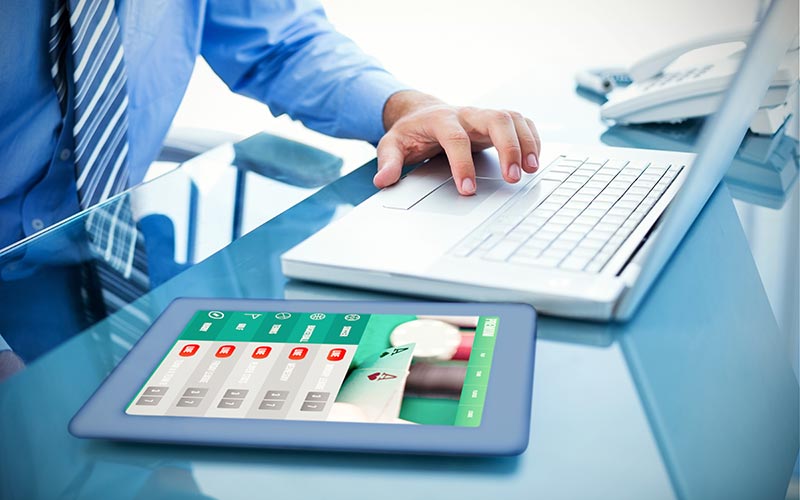 You can order the desired betting product from
Bett-Market
.
There are practically no turnkey template projects in the assortment of Symphony Solutions. The firm is popular due to the individual development of betting apps, focusing on customer preferences and the characteristics of local markets.
The betting software Symphony Solutions is a completely original product created considering the current business tasks and the wishes of an entrepreneur. Good adaptability is achieved through the use of a wide range of modern IT tools and technologies.
The Specifics of the Supplier's Products

Reliable backend environment

Symphony's bookmaker software was created using the Java and Python programming languages, as well as the .NET and Node.JS universal frameworks

Convenient interface

To make it comfortable for gamers to play and place bets, the manufacturer has introduced up-to-date IT applications in the betting software Symphony Solutionsits. The front-end part includes HTML5, CSS, TypeScript, Javascript, Bootstrap, Vue.js, and Asp.net technologies.

The use of several popular IT solutions ensures the cross-platform support of the finished product and high-quality visualisation

Work with Big Data

Database management is carried out using MySQL, Oracle, and SQL Azure. The list of additional resources also includes Microsoft SQL Server, PostgreSQL, and MongoDB
The provider discusses the list of technologies used with each operator. It helps to build an efficient and flexible project architecture and create the adaptive Symphony betting software.
A finished site is characterised by:
high performance (reception and processing of more than 10 thousand requests per minute);
seamless integration into the structure of existing betting projects;
good adaptability to changes (legislation nuances, taxation rules, the entry into new sales markets, etc.);
excellent level of protection against threats of any scale.
The provider focuses on two main areas in the modern development of betting sites. These are the creation of adaptive mobile apps and cloud architecture of services.
Let us consider each direction in more detail: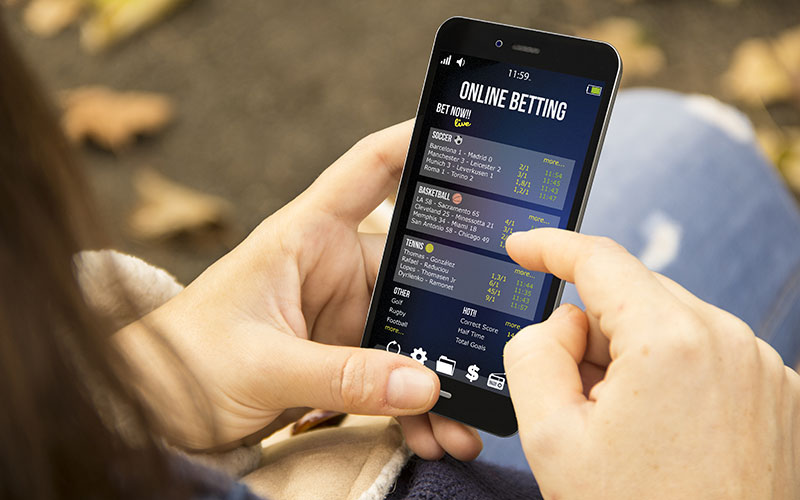 According to statistics, almost 75% of gamers enter gaming platforms through mobile devices (gadgets running in the iOS and Android operating environment). Symphony's betting software is focused on mobile users. This approach is reflected in product creation methods.
The team specialises in the development of full-fledged and hybrid betting apps. Symphony's bookmaker software is based on Android SDK, Ionic 2, Javascript, and the VIPER architectural pattern.
Finished products can be:
reproduced in all current operating systems without problems;
developed in two versions (downloadable and browser-based apps);
suited to the technical characteristics of mobile devices perfectly;
adapted to a gadget's Network power.
The decision to buy the betting software from Symphony is a profitable investment. The supplier uses cloud technologies actively. They provide shorter product release cycles, including development, testing, and debugging phases.
The software for bookmakers from Symphony Solutions includes such features:
Increased security. All information is concentrated in safe cloud storage without being tied to physical server hardware. Only a few people have access to confidential data. Information is transmitted exclusively through secure internet gateways.
Simplified maintenance. Symphony's betting software can be easily integrated into the structure of existing projects. Besides, it can be used to create a sportsbook site from scratch. Ready-made program components are easier and faster to update, reinstall, and scale. You can add new options to their features or expand existing ones.
Improved performance. Serverless applications are characterised by increased capacity and an accelerated pace of introducing innovative solutions. Symphony's bookmaker software works smoothly, even under critical loads on the cloud infrastructure. It processes over 10 thousand requests per minute, including accepting bets, updating odds, determining winners, and paying out money.
Economic supervision. The absence of a physical server reduces the cost of the launch and support of a betting project, as well as prompt updates of the system and the addition of extra options to its structure.
The developer offers its customers to buy the betting software Symphony along with a package of e-sports solutions. The finished product will attract a younger audience from different parts of the world.
The company creates projects considering the ideas of a customer. If an entrepreneur has a clear vision of his or her dream business, but technical knowledge and capabilities are insufficient, the studio is ready to implement a unique sportsbook resource following a client's wishes.
Symphony Solutions offers the end-to-end development of products, including:
the creation of technical and related documentation;
the modelling of a site's architecture and an adaptive design;
the implementation of ready-made software;
the adjustment of multifactor user verification systems;
ongoing project support and regular software updates.
The software for bookmakers from Symphony Solutions generates over 10,000 e-sports events in various formats every month. Operators receive an adjustable margin program with full market outreach. The solution supports more than 30 e-sports games and covers all major tournaments.
The software for betting shops from Symphony also contains customisable customer retention tools. These are VIP programs, complex reward systems, integrated sweepstakes, and random jackpots.
Users prefer resources with flexible settings and an individual entertainment package. Artificial intelligence tools help to achieve the desired result.
The vendor's software includes an AI-driven personalisation system built specifically for the betting and gambling industry.
Here are the key features of the solution:
updates of sports betting recommendations before an event and during a match;
the formation of a wish-list due to the analysis of preferred slot machines, lotteries, table games, and bingo solutions;
the identification of trending events, market novelties, and relevant iGaming offers;
push-mailing via SMS and e-mail notifications based on updated rules and triggers.
Symphony Solutions is a team of experienced programmers, architects, designers, and testers. They offer an improved approach to the creation of sportsbook products.
The development process is based on a cloud-based microservices architecture with the use of a wide range of IT technologies and programming languages. A businessman gets a multitasking backend, a convenient user interface, and a manageable database.
Particular attention is paid to the creation of mobile betting applications, considering the rapid growth of internet traffic from smartphones and tablets. The provider offers complete solutions with a customisable design for iOS and Android.
The e-sports software for betting shops from Symphony is in great demand among betters. In addition to the development of technical components, the manufacturer also deals with documentation, program configuration, and support for ready-made portals.
The company implements the personalisation of gambling content based on artificial intelligence technology. Clients receive updated offers based on their preferences and interests.
To buy the software for betting shops from Symphony, contact
Bett-Market
.
We offer a broad assortment of well-developed and effective solutions for the gambling business. They will make your company the industry's leader. You can order scripts and ready-to-launch projects, equipment for stationary betting shops, and related services (marketing, legalisation, design creation, etc.) from us.
The launch of a betting business with Bett-Market is a lucrative and promising choice.