Is It Worth Starting a Gambling Business in Asia?
According to the latest statistical research, the gambling market in Asia is one of the most profitable areas in the world. This applies especially to the betting industry. Asian gambling laws differ from country to country. However, many states show a loyal attitude to the betting business.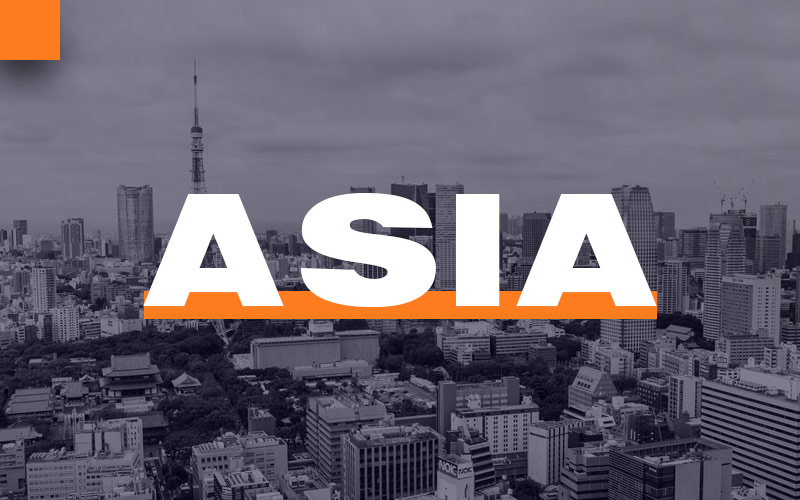 Find out more about the opportunities of the gambling business in Asia. Start your successful betting project with Bett-Market.
Why do operators want to open gambling projects in Asia? Several important benefits deserve your attention.
More than half of the world's population (about 60%) lives in the Asian region. This indicator will allow a novice operator to attract a very large audience. It is noteworthy that entrepreneurs operating in Europe are guided by CLV (customer lifetime value) in their work.
At the same time, the gambling business in Asia is focused on the number of consumers. This is especially true for emerging markets (Vietnam, Malaysia, Thailand, and others).
The states influencing the world economy are part of the Asian region — China, Japan, and India. The citizens of these countries (mainly urban population) receive stable profits.
Interestingly, the gambling business in Asia, in particular in Japan, is popular thanks to the employees of large, successful companies. The point is that they spend most of their time at work. One of the few ways to have fun for these people is online betting.
The gambling business in Asia has been developing since ancient times. China is a prime example. The popular game keno has its origins in this country. Moreover, the first lottery draws helped finance the construction of the Great Wall of China.
Japan and India are also famous for their traditional games. In ancient times, the bookmaker business in these states looked a little different than it does today. People were betting on cockfights that took place right in the streets of towns and villages. Since then, the betting industry has changed dramatically. Nevertheless, it remains part of the national culture of these countries.
The gambling market in Asia is attractive for investors due to the fast development of digital technologies. China and Japan are world leaders in innovation.
Developers from these countries always present their unique inventions to the world community. That is why entrepreneurs wishing to open gambling establishments in Asia should focus on up-to-date solutions (VR and AR technologies).
In keeping with the theme of innovative solutions, it is worth noting that Asia began to be the first in the world to use cryptocurrencies. They have become incredibly sought-after in this region nowadays. Digital currencies are applied in almost every industry.
The gambling market in Asia has received lots of new opportunities thanks to these advanced payment methods:
perfect protection of money transfers;
high speed of operations;
the anonymity of users;
the possibility of simple entry into the international business arena.
Unlike the European market, where football is one of the most popular sports, Asian gambling enthusiasts are interested in other activities (for example, martial arts, field hockey, cricket, motorsport, and others).
When opening a gambling website in Asia, focus on the sports that are in demand in the region. The world betting market is oversaturated with projects offering bets on football, basketball, baseball, and other games.
By concentrating on the preferences of Asian users, you will have a chance to attract a broad audience and avoid fierce competition.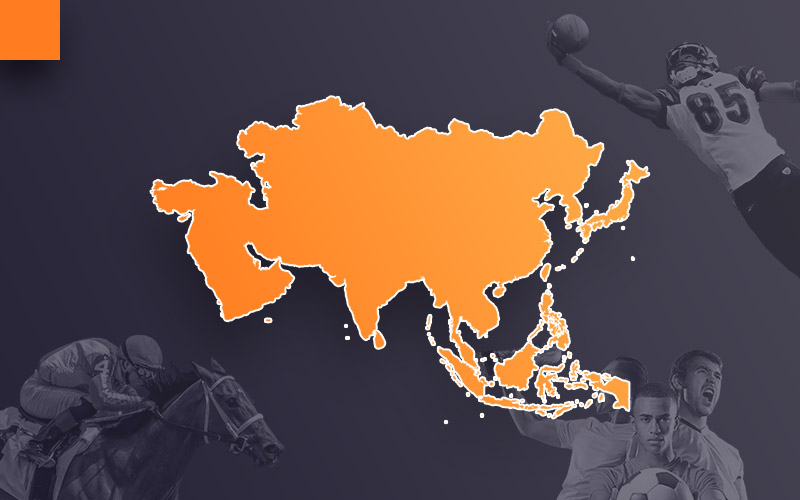 The gambling law in Asia 2020 depends on the specifics of the legislative sphere of each country. Let us get acquainted with the Asian gambling laws and the specifics of the betting industry of some states.
Is gambling legal in Asia? Yes, many land-based establishments operate In Japan, for example, gambling halls with slot machines or betting kiosks, where people can place bets on competitions provided by the gambling law in Asia 2020: horse racing, speedway and boat races, keirin (bicycle racing).
As for the online area, it is highly developed in Japan. Nonetheless, the virtual business has not been legalised. The operators use offshore licences. Players can easily access foreign betting resources. If you want to launch an Asian betting establishment — Japan is a great option!
The official betting business is owned by two major companies in this country. Therefore, novice operators wishing to start bookmaker business in Asia should think about registering their firms abroad. The presence of an international licence will allow them to work on the territory of the state without hindrance and receive favourable taxation conditions.
Betting kiosks and casinos are located in India only in some tourist regions. That is why the only option to work here is to launch Asian betting online projects. This state has a huge population. This peculiarity contributes to the high profitability of virtual entertainment establishments.
This conservative socialist county has become one of the most popular tourist destinations. The gambling business is allowed here only for foreigners. Locals prefer to visit online establishments. To start a bookmaker project in Asia, it is enough to register your business in an offshore jurisdiction.
According to the casino law in Asia, offline gambling establishments can provide their services only to tourists in Malaysia. However, citizens of this country use foreign betting resources actively. If you want to buy a casino in Asia or open a bookmaker website, pay attention to this market.
It has a lot of advantages:
No restrictions for international projects. Foreign websites are not blocked by law enforcement agencies.
Continuous enhancement of economic conditions. The standard of living in Malaysia is gradually improving.
Active participation of citizens in gaming activities. A large percentage of the population are big gambling enthusiasts.
Residents of this state are allowed to participate in national lotteries and place bets in land-based establishments. In addition, foreign betting projects can work here without obstacles. To start a legal online betting business in Asia and enter the market in Thailand, you need to obtain an international gambling permit.
Some entrepreneurs decide to buy casinos in Asia or launch bookmaker projects on their own. It should be noted that such businessmen face a difficult road ahead. Therefore, the independent implementation of start-ups is a good option for experienced entrepreneurs.
To start working in the gambling industry, it is necessary to obtain an Asian casino licence, create an attractive and stylish website, ensure reliable protection of user data, and select interesting casino software in Asia.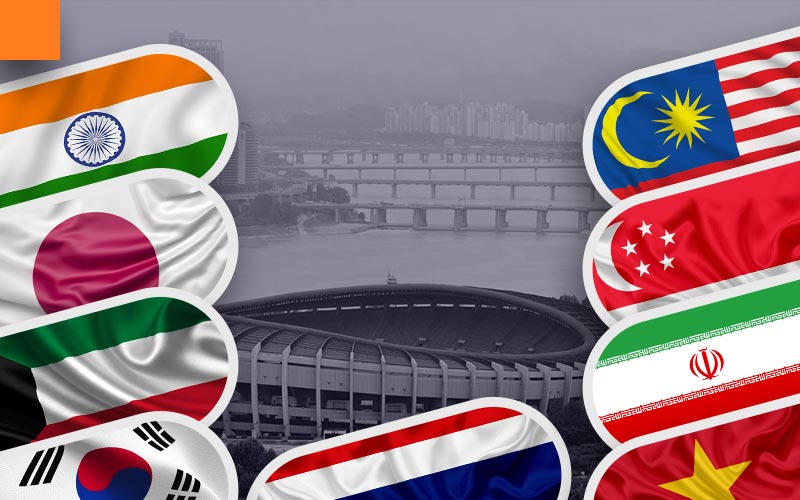 Novice operators wishing to start online gambling businesses in Asia often use the services of professionals. This approach to creating gaming projects allows them to get a high-quality batting website and enter the Asian market in short terms.
It is noteworthy that this variant is suitable not only for beginners. This is the best solution for experienced businessmen who value their time and money too.
The development of a ready-made bookmaker project or a turnkey casino in Asia includes several essential stages:
Applying for a licence

To start an online gambling project in Asia, you need to obtain a gaming permit.

Specialists from intermediary companies will help you choose a jurisdiction with optimal tax conditions

Selecting bookmaker and casino software in Asia

The quality of entertainment content plays a critical role in gaining the loyalty of your customers. It is important to choose the latest software solutions from leading developers: Unibet, William Hill, Betway, 888sport, and others

Working with the audience

Effective marketing tools will help you promote your project without violating casino law in Asia

Connecting protective tools

To protect the data of your consumers and casino software in Asia, install reliable security instruments, for example, multi-level user identification systems

Choosing payment methods

After purchasing a bookmaker website or a turnkey casino in Asia you will receive a worthy set of demanded financial instruments that will ensure fast and secure money transfers
The Asian market provides a lot of opportunities for the development of new betting projects.
This region attracts potential investors with the following features:
rapid economic development and high incomes of citizens;
the interest of the audience in gaming innovations;
widespread use of up-to-date payment methods;
a chance to launch a start-up in the shortest possible time.
If you want to buy a turnkey casino in Asia or open your betting business, contact Bett-Market consultants. Our employees will be glad to answer your questions and familiarise you with popular products and services.
We are engaged in selling and renting betting and casino software in Asia, developing turnkey projects, protecting gaming resources, connecting payment systems, etc. Substantial discounts and bonuses are provided for regular clients of Bett-Market.
Move towards your success:
e-mail: manager@bett-market.com
Skype: bett.market
Telegram: @bett.market
Check the information used to contact us carefully. It is necessary for your safety.
Fraudsters can use contacts that look like ours to scam customers. Therefore, we ask you to enter only the addresses that are indicated on our official website.
Be careful! Our team is not responsible for the activities of persons using similar contact details.