Unibet is a company that offers players several interesting solutions: bookmaker's facility, bingo, poker, online casinos and other exciting entertainment. Unibet is one of the largest gambling operators, and the brand Bett-Market offers its customers sports betting software from one of the world's leading providers. Such bookmaker software will delight the betters with its convenience and extensive functionality.
Customers of Bett-Market can get sports betting software that will meet all their requirements and expectations. Moreover, if you contact this company, you will be able to open bookmaker franchise without large-scale investments. It is much easier to buy a bookmaker franchise than to create a new betting shop on your own.
Unibet offers its customers not only sportsbook software. Now we will discuss its products and bookmaker software in much more detail.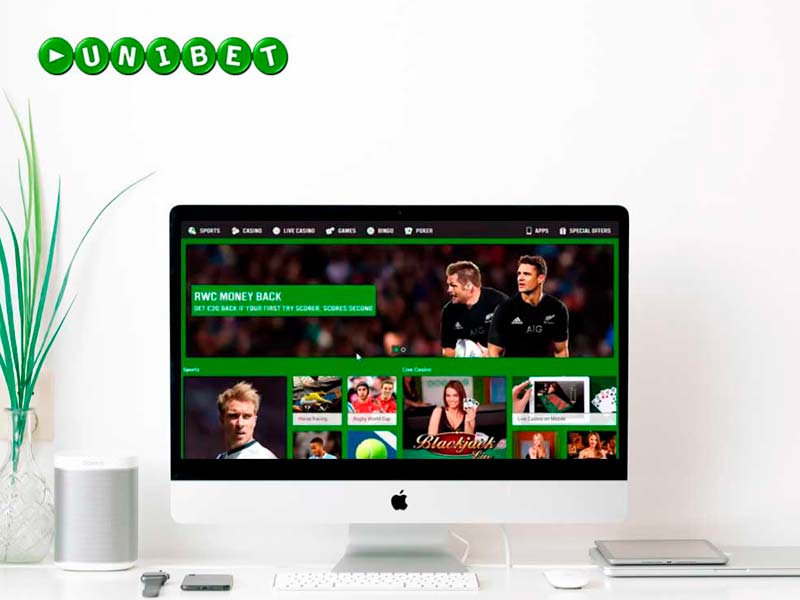 The company offers many different services related to gambling, like the advanced sports betting software or an ability to place bets on favorable odds. In online casinos of the described brand, it is possible to find about 400 slots suited to every fancy. You can also play from a smartphone, on which it is necessary first of all to install a special client.
In some slot games, there is a constantly growing jackpot. For those gamblers who can't choose sides in relation to games, the developers have provided hints with descriptions of the best video slots. It is worth noting that in order to be able to play your gadget needs the support for Flash and Java.
Thanks to regular tournaments there is a chance to win big cash prizes. Such tournaments are very popular among players of Unibet since the buy-in can range from $ 1. Users regularly receive free spins and bets. It is also possible to earn a no-deposit bonus. Among the providers of slot machines in online casinos of the described brand there are such world's leading companies as Microgaming, NetEnt, Cryptologic and others.
Unibet offers a platform for playing with a live dealer from Evolution Gaming, specialized in this field. Gamblers can play European roulette, blackjack and baccarat. It can be done via the client installed on a PC or a flash version that is necessary for playing in the browser.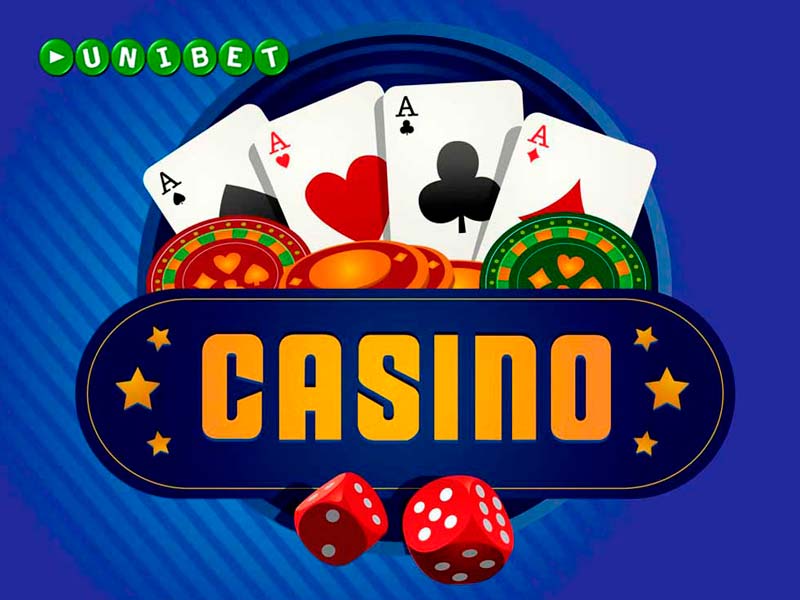 In order to watch a game you need to log on, and for being able to play you will have to replenish your account. Evolution Gaming takes care of technical support, the design of gambling halls, as well as the recruitment and selection of dealers.
This platform provides various settings, among which there is also a camera control. And you can ask the dealer any questions with the help of a chat. Many people use it in order to make sure that they have a live person in front of them.
The company opened its own poker room in 2000, and today it is officially registered in Malta. First of all, Unibet has improved its bookmaker software, but it also has kept in mind its sister projects. The quality of the Unibet poker room is as high as the quality of the sportsbook software, and for this reason, it is considered one of the best in the world.
Every day there are gaming sessions without starting fees, but with a real prize fund. Besides, large-scale tournaments with payments from $ 1 are organized on a regular basis. Players can upload their own photo to their account and customize the look of the table. It is also possible to play in a browser, without a necessity to install the software.
The gambling establishment has everything that users may need: excellent technical support, a wide variety of payment systems. And its active bonus policy is the most attractive for players. The sports betting software is as regularly updated as the software of a poker room. Therefore, many players choose exactly Unibet Poker.
Unibet Bingo offers several rooms with different sizes of bets and jackpot. A room, ticket to which costs 5 cents, allows you to win up to 500 dollars. The amount of the jackpot in rooms, tickets to which cost $1, can reach several million dollars.
Winnings are determined by the number of crossed lines. The more lines there are, the more you can win. The amount of the sold tickets is directly connected with the size of the prize. You need only to buy a ticket, and the game will begin.
The draw is held every three minutes. The number of a randomly dropped ball is crossed out in your ticket. Balls will drop out until it is possible to determine the winner, who will have five lines closed.
Replenishment of the account is possible with the help of thirteen payment systems. When players top up a deposit, they always earn bonus points. It is worth noting that participants can communicate with each other in a chat.
The Unibet betting shop is considered to be one of the best in the world. It continues to grow and move forward. Betters call this sportsbook script a true example of quality. Unibet was recognized as the best bookmaker of the year for four times.
The developer has an unblemished reputation, and its software fully confirms this title. Pleasant green colors and a well thought-out interface are the reasons why betters all over the world choose this betting shop. All information that players need is always in front of their eyes. There are also several non-traditional sections, for example, a manual for a beginner.
In this tab, newcomers will be able to find out all information about bookmaker's bet, their types, and to consult an expert. Experienced players will like statistics, in which there is a huge amount of information. Particular attention should be paid to the "Preview" section with analytical articles and forecasts for sports events. By the way, if you decide to buy sports betting software at Bett-Market, you will be able to please your betters with similar solutions.
Since most of the bookmakers are interested in gaining of profit, the presence of serious analytics on the site says for the betting shop. Unibet offers an excellent line with an opportunity to place bets on events from 400 leagues. Users can play more than fifty kinds of sports games. Very few betting software can offer something like this: the numbers are really impressive.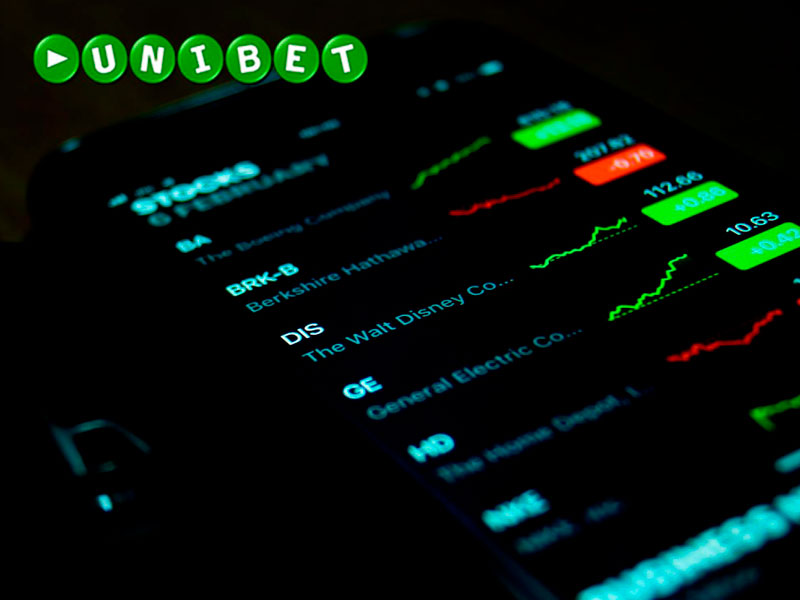 The sportsbook script like at Unibet allows you to place bets on various martial arts, seafaring and floorball.
If you decide to start sports betting business on the Unibet's franchise, you will be able to offer players all kinds of bets:
familiar singles;
complicated systems;
inclusion of several events in the express.
Sports betting software provides three totals:
American total;
English total;
Asian handicap.
The Unibet betting shop is full of the events for live bets. At the weekend the number of such events can reach 1000. Bets can be placed at any time, and not only during breaks. For a more comfortable process, you can watch a video broadcast of events. Sometimes the broadcast is so rare that it is impossible to find it anywhere else.
The "Cash-in" function in live betting allows you to withdraw your money before the end of a match. By the way, if you contact Bett-Market and open bookmaker franchise, you will be provided with the proprietary software for the betting business with all capabilities of an original version. Qualitatively developed sportsbook script will make your betting business really successful.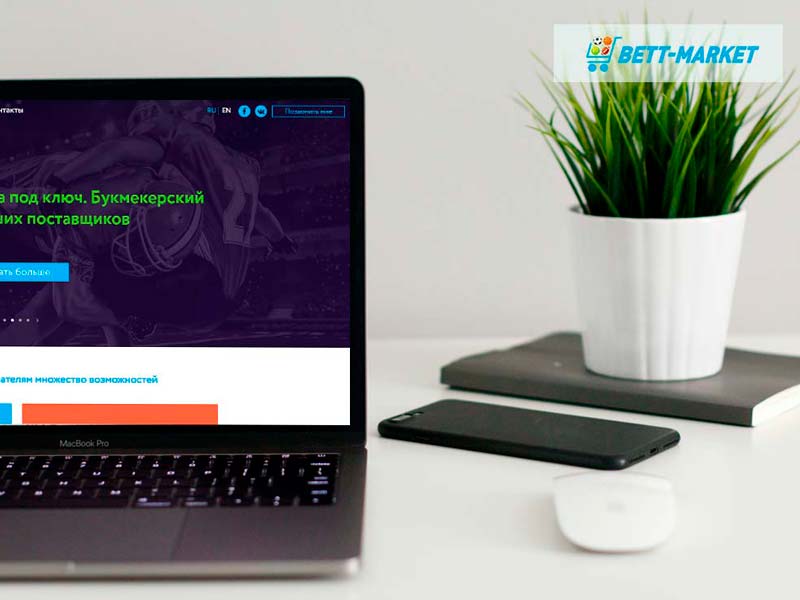 The development of programs for betting shops is one of the main activities of Bett-Market. If you need the implementation of any special functions – feel free to contact this company. Its clients can buy sports betting software or order a unique and individual project. In case of a decision to buy a bookmaker franchise, you get the proprietary software like at Unibet.
Naturally, you can start sports betting business by yourself. All you need to do is to obtain a license (the main condition is the availability of 100 million rubles), put together a squad of analysts who will calculate odds and hire technical support. Surely the development of programs for bookmakers is unfamiliar to you and you are not a programmer, therefore, you still have to find where to get high-quality software.
In the process of searching you can stumble upon the ready-made sportsbook script, offered for 400 dollars or so. The use of such a script can lead to serious consequences in the form of leakage of personal data of users, soft failure, etc.
This is why it is much easier to buy a bookmaker franchise. Under the condition of minimal investments, you will get a ready-made betting business, which can be promoted independently, or you will be able to entrust this matter to professionals. You do not know how to set up a bookmaking business or you do not like the proprietary software? No problem! Contact Bett-Market and buy the sportsbook software, which will completely comply with your demand.
Our contacts: