BetConstruct has fifteen years of experience in the production and technical support of land-based solutions and gambling establishments on the Internet. Service facilities, sales points, and laboratories for the creation of new products of the corporation are located in sixteen countries.
Check an effectiveness of the bookmakers software and choose the best package of services in the Bett-Market system. We offer loyal conditions for renting the software and the possibility of a free checking – the connection of a demo version of the BetConstruct software.
The supplier offers the following products for the casino business:
This solution is a combo of the SpringBuilder technology and classic CMS. The service provides a monthly broadcast of thirty thousand live games and about fifty-five thousand sports events. The BetConstruct betting software is available worldwide and is used for both land-based casinos and computer or mobile versions. More than eight hundred experts of the company work on the provision of an effective functionality and the minimisation of risks.
One of the trendiest directions in the betting sector currently is wagering on video gaming events. Tournaments are based on titles like League of Legends, Dota2, Mobile Legends, CS2, Brawl Stars, EA FC 24, and others. BetConstruct presents the necessary tools for broadcasting and betting on almost 15,000 games across more than a hundred markets. Live and pre-match wagering are both available for punters. A variety of bonus types, reporting functionality, as well as dark and theatre modes for convenience create excellent opportunities for users.
The result of the BetConstruct development offers customers an interesting combination of instant wins and excitement of the classic sports betting. The software for betting from BetConstruct allows you to create the most realistic and dynamic conditions for users.
The main characteristics of the software:
support for various devices (land-based casinos, online resources, mobile versions);
seven kinds of sports events;
more than three thousand virtual matches every day and about one hundred thousand live events every month;
instant payouts;
round-the-clock ability to place bets;
an interface in twenty languages;
twelve available currencies;
wide possibilities for statistic analysis.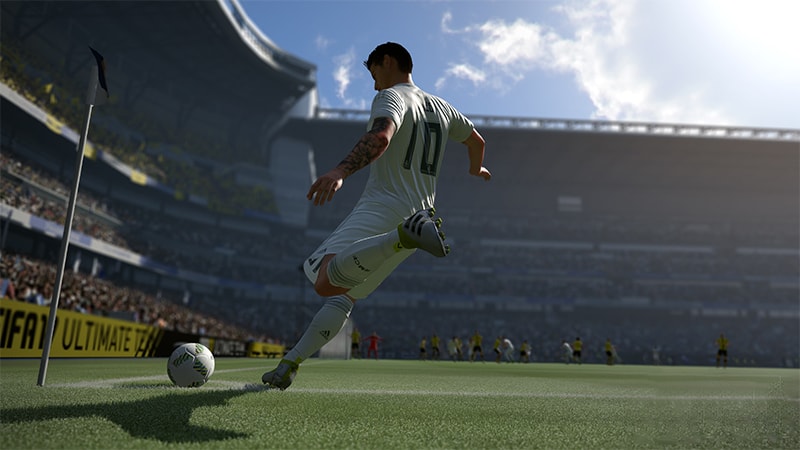 It is also worth noting that the software price is very pleasant as well.
BetConstruct offers relevant solutions that help to attract the maximum number of gamblers:
Poker. The product provides excellent opportunities for growth – online and offline, tournaments with big prizes with an ability to use advertising space. The software also has a function of the configuration of tables, card decks, and the background.
Skill games. Betconstruct bookmakers have expanded the available functionality and offered players new kinds of entertainment – backgammon, blot, and Chinese poker.
Casino. The gambling software pleases users with the innovative design, powerful graphics engine, and the presence of 3D animations.
OGWILL. It is a perfect combination of sketch cards and online gambling. The developer guarantees winning opportunities in each ticket (with the correct choice, no ticket will be completely empty). Prizes are awarded for each level. There are also consolation prizes for those gamblers who did not win in the final.
Live Casino. This portal gathers together a classic gaming club and combined games of the new generation. A set of products includes blackjack, Russian poker, Zodiak Fortune, baccarat, and many other things.
Virtual games. This unique service allows gamblers to enjoy a classic casino combined with the ability to place bets. The offer includes keno, races, blackjack and poker, mobile devices, and land-based locations.
Fantasy Sport. The system offers more than five sports and more than twenty football leagues. The software for betting attracts with its convenient scoring system with a flexible branding.
Virtual reality casino. It is an opportunity to appear in land-based gambling establishments without leaving your comfortable house. The developer guarantees a 360-grade view, the presence of fully interactive games, and locations with live dealers.
Social games. A comprehensive B2B platform with support for communication in a real-time environment, statistical analysis, and integration into popular social networks.
BetConstruct is a multifaceted organisation that is not limited to only wagering possibilities. Apart from dedicated betting functionality, the provider introduces important services to facilitate performance and diversify the assortment with trendy opportunities.
Popular BetConstruct solutions presented for the benefit of iGaming projects:
DECA. A Blockchain-based decentralised gambling system with multiple possibilities for gaming customisation.
Keno. Engaging sweepstakes activities are presented through the prism of common rules but innovative mechanics.
Farkle. The intense yet amusing dice-based activity introduces a mix of luck and critical thinking for the joy of punters.
Talisman. Another culturally neutral lottery activity appeals to the audience with its instant winning opportunities.
Striker. An easy-to-engage game grants quick sessions with unsophisticated rules and straightforward entry thresholds.
Okey. With the chance to diversify their participation, a lot of punters take breaks from regular betting and get into another simple tile-based activity.
Penality. Pleasant coefficients and a hot football topic often gather thousands of users in this lottery-like activity.
Hokm. Card games are a real magnet for contemporary punters, especially when they offer such trick-taking mechanics as this activity.
Pasoor. Modern design aligns well with this top card manifestation combined with innovative gameplay.
Crash. Recently booming activity shares the concept of crypto exchange and grants massive prizes to winners.
The services are represented by the following solutions:
The operator receives a full control over more than two thousand positions of coefficients and the margin. The system is equipped with a fully customisable interface, an ability to make margin settings, and the presence of maximal and minimal data values.
The software of the described brand enables users to get a fast and accurate information on different sports events worldwide. The solution is available for receiving the information on football, basketball, table tennis, volleyball, hockey, and other sports.
Statistic data have an access to many kinds of devices, allowing you to navigate through regions, types of competitions, and sports events very quickly.
It is an exclusive kind of the content in the HD quality. Sports matches can be broadcasted both in real time and at the request of players or bookmakers.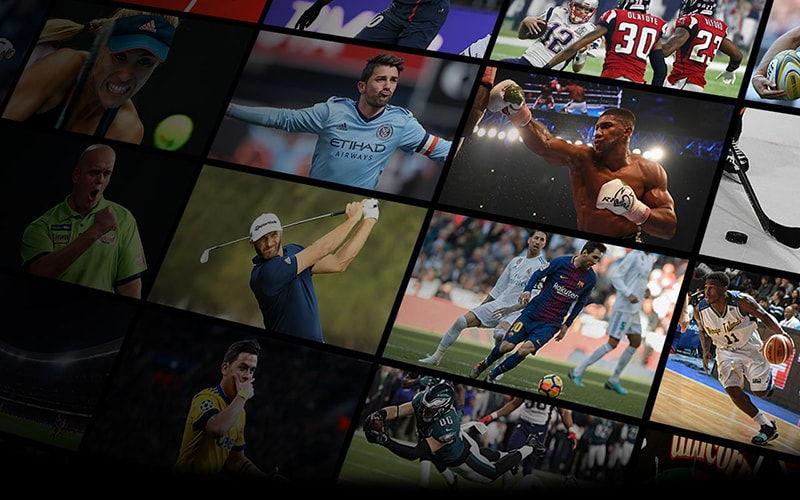 The BetConstruct betting software allows you to place bets on sports and virtual games in real time. The software is designed specifically for managing the options of land-based locations and equipping the betting shops.
The main advantages of the software for land-based casinos:
a wide choice of tournaments;
unique types of bets;
a back-office support system;
a comprehensive set of record tools;
a selection of ready-made templates with an ability to customise the individual design.
The fast progress of the entertainment sphere pushed the content developer to introduce new means of interaction for its clients. BetConstruct now presents an advanced Metaverse-oriented system in collaboration with top providers of innovative components.
BCverse is a virtual environment based on Blockchain that operators can integrate into their operational ecosystems:
Spring BME. The package of multiple services presents over 50 different capabilities for the management of a Metaverse space. It covers both B2B and B2C possibilities for quick project growth thanks to innovative entertainment.
Fastex. NFT-based ecosystem unveils the latest achievements of crypto gambling with the Web-3 technology. It includes such services as FTN, Exchange, Chain, Pay, ftNGT, and Verse possibilities.
Fasttoken. The Fastex environment has its dedicated token that is used within the BetConstruct solutions as a primary currency. Users can exchange the crypto and cash out their winnings safely and reliably.
CreedRoomz. The combination of live gambling and Metaverse possibilities is among the biggest trends of the contemporary iGaming niche. More than 20 activities are currently available in 7 languages for the international audience.
A prominent player in the betting and gaming industry offers a range of integration methods to consider the preferences of a diverse spectrum of partners. BetConstruct has dedicated solutions to meet the unique needs and objectives of aspiring entrepreneurs, licensed operators, or existing platform owners.
It is possible to start a casino quickly with minimal hassle by leveraging existing permits and top services while building a new brand:
BetConstruct's rent-based opportunity provides a quick and easy start for those looking to initiate their betting and gaming ventures on a low budget. The company provides a legal background of Curacao, Malta, France, and the UK to benefit from their established infrastructures.
A fully managed Sportsbook (including Live), risk management, 24/7 support (B2B and B2C), and over 500 payment gateways are available. No initial contribution fee is required to join all the jackpots.
A brand-new gaming system is adjusted to peculiar specifications to maintain autonomy and enjoy the support and resources provided by BetConstruct:
For new operators, the provider presents a ready-made solution from a bare concept to a money-making gambling portal. For licensed operators, BetConstruct offers a comprehensive suite of products with a powerful back office and full control under a proprietary permit.
Customisable limits and margins, a fully manageable administrative panel, access to 500+ financial components, a risk management system, and 24/7 support (B2B and B2C) are included in the package.
An existing platform will receive substantial improvements with BetConstruct's offerings through portfolio increase and user participation enhancement:
The vendor introduces a strong API solution for established gambling brands through the integration of innovative gaming and betting components into their platforms.
Access to sports and game data, seamless installation of a variety of products, and unique Odds Feed functionality. Two options are available: Swarm API for data integration and open-source front-end codes on GitHub for custom design development.
The main task of marketing products from the BetConstruct company is to increase the number of players in order to fatten the profits.
It is the system of a wide range of tools for conducting marketing campaigns. The service allows you to implement projects effectively, create a full-fledged regular marketing department, and not to involve outside experts.
This service is aimed at the expansion of the base of gamblers through the agent network. The growth channel is relevant in regions with limited access to gambling and in places where it is impossible to implement the system of the affiliate marketing.
It is a special program that helps to manage banners that are based on the HTML5 format. Affiliate marketing is considered the most effective and modern tool. The technology is compatible with all platforms and gadgets.
The firm offers the following free services:
B2B support;
B2C support (the service is available in fourteen languages);
trading (the coverage of all sports events in the world);
the risk management system (the maximum protection of the audience from losses and effective actions of combating fraud).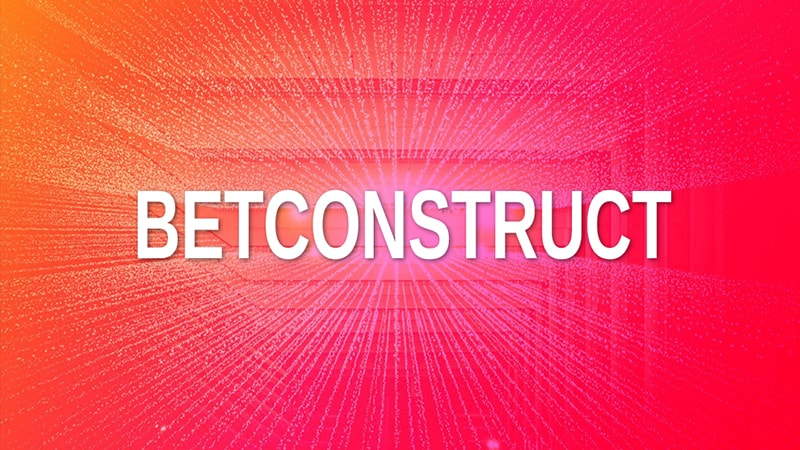 The Bett-Market system offers a complete range of the BetConstruct software. We have the best conditions for purchasing software and the opportunity to test the quality of the provided services – free demo versions of the BetConstruct software.
By launching the bookmaker's office with our system, you get convenient management of deposits, a reliable inspection system of funds, and a full set of statistical tools to track bets and winnings on your website.