The brand Golden Race was registered more than ten years ago, and since then it has produced bookmaker software and provided services to gambling establishments on the Internet. Its products are willingly purchased by those operators who use cross-platform and mobile versions of games. A core activity of the brand is program construction for bookmaker's offices.
Sports betting software from the described brand is offered by Bett-Market, where it is also possible to buy sports betting software and special terminals made by the developer. Among other things, Bett-Market will help in monetization of the betting traffic, and it is possible to buy bookmaker club on turnkey basis or rent it as well.
The brand has been successfully creating sportsbook software for ten years and has gained a solid experience in this field. It has over 6000 of betting shops situated in multiple countries of the world.
Experts in the field of the betting business software development use innovative solutions and create reliable and qualitative software, which helps the brand to maintain leadership at the market. The betting system of the brand has affordable price, which pays off in a short period of time. This bookmaker software can be easily and quickly integrated into websites and are updated automatically.
Moreover, Golden Race provides its clients with unique Golden Box solution that includes a complete organization of the bookmaker's office that has several components: sportsbook software, games, equipment, sale items and a back office.
The software, created by professionals, is delivered to online offices, and then is maintained during all the utilization time. Golden Race is a trusted electronic system for those businessmen who have decided to enter the gambling industry.
The described software is installed in betting terminals, land-based and online betting shops and is regularly modernized. Experts of the firm are in search of recent trends and create interesting projects, which makes it possible to work with well-known and leading brands.
What are the advantages for potential partners to buy sports betting software from this provider:
It is integrated without any problems and works stably and within 24 hours a day.
Control over its operation in a real-time mode.
The back office allows you to set up the broadcast settings for each partner and for everyone in a system way.
The system is branded and can be adapted to working platforms.
Support for multiple currencies and world's languages​​.
Short pay-off period.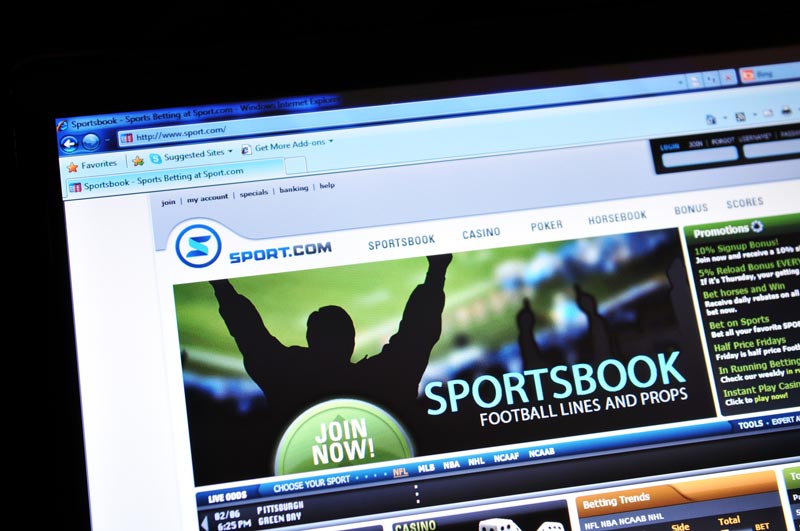 Ability to play exclusive virtual games.
Access to video recordings of sports events in real time.
Bets on new games, which take place every seven minutes.
Wide range games (including online casinos, keno, sports betting, event broadcasts, etc.).
Ability to enjoy games in any place where there is an Internet.
Games take place at a stretch.
The firm produces high-quality sportsbook software and constantly improves its goods, creating and implementing new ideas. Its main profile was to extend the offer and cater to the needs of gamblers. The described sports betting software is characterized by flexibility and simplicity – both professionals and players can easily manage it.
In these latter days the provider has switched its attention to a new, but already very popular branch – virtual sports.
Among powerful methods of maintaining the business connected with virtual sports experts note the presence of singles, expresses, betting systems, profitable coefficients, bonuses and a user-friendly interface. All these tools are interesting to gamblers and attract them, thereby increasing the profitability of the gambling establishment.
We would also like to highlight a convenient administration panel that may be adapted to different screens and controls the activity of the software.
The betting platform will be integrated into your website and adapted to its color and design, with regard to such elements as your company logo, board of lines, coefficients and bets, administration panel, cashier's uniform.
A Golden Box solution has a back office that performs many functions: monitoring of each betting shop or the whole system, determination of the schedule of games, acquisition of the results of analysis and statistics of business operations, and many more.
What does the betting shop receive:
The best service for administering and supporting the betting business.
Ability to operate in a cross-platform mode for land-based and online offices.
White Label service – prompt and viable integration of the brand into the software.
Ensuring of regular earnings thanks to high profitability of Golden Box products.
If requested, you may purchase a sportsbook script and install it on the already used software.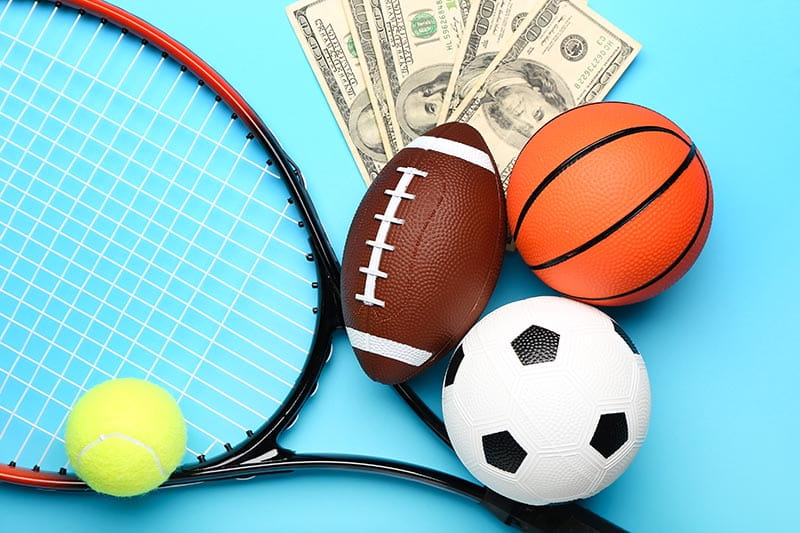 Experts of the firm deal mostly with programming that includes creation of special terminals. The terminal is the same betting shop that works via a single device through which users can choose a sports event, bets and broadcasts without the help of a cashier. The terminal operates in a quick mode, and you can change and open games, and all this can be done simultaneously. Moreover, such terminals allow you to connect single and multiple jackpots.
With the help of a back office which is integrated into terminals you can also manage your business, e.g. turn off games, jackpots, track bets, change odds, and schedule the events.
Thus, such terminals allow clients to carry out activities without the help of staff members of the bookmaker's office.
All games from Golden Race can be received by purchasing it software. Every product of this brand has great characteristics.
Plenty of kinds of bets (as many as in real sports).
High coefficients.
Sports events broadcasting of excellent quality.
Instant games which last for several minutes, causing excitement among customers.
Prizes can also be claimed in the shortest possible time.
All games can be adapted to your brand, corporate colors and the website design.
The sportsbook script, integrated into the gaming site, will give you an access to unique virtual games.
This game is about betting on different positions: even-odd, color, number, certain numbers or several of them simultaneously.
It can boast a colorful design and attractive functionality. A mode of games comprises of a well-known random number generator. Users note the ease of use and thrill of the gameplay.
Broadcast of real fights between famous fighters, exciting battles in an HD format. Experts note the huge interest of players to real fights, when you can constantly bet on sparring of world-famous celebrities. There are over 4,000 fights in total, and if you take into account a wide range of bets and that coefficients are really high, it will be easy for you to imagine how many customers come to such betting shops and the gradation of betting they conduct.
Among different kinds of bets we can name total rounds, betting on the result, combo-rates and others. For clients of betting shops analysts have prepared the integration of their brands, against the background of which virtual events will take place.
Football is called the king of virtual sports, and computer brain simulates matches that take place within 1 minute. All players and their actions are similar to the real ones and are based on statistical information. In total, the league consists of 20 teams that do matchmaking for 60 seconds.
Professional graphics, qualitative sound and all existing bets in real football make the product exciting and unforgettable. It can also be customized for any client's brand.
Rapid dog races are also held in a round-the-clock format. Here you can see 6 beautiful greyhounds which spellbind gamblers with their graceful movements. Such a game deserves to be integrated into a betting platform. The video system is created by experienced specialists and has a license. The game offers to place bets on a winner, on 1-3 places in the race, two best participants, and even-odd. It is also possible to win an individual or network jackpot.
Six pedigreed horses participate in virtual races, and each of them, just like jockeys, has its own status and rating. Competitions are broadcasted in high-quality and attract many people. Bets are the same as in previous category, and there is also a possibility for winning a multi-level jackpot.
Exciting races with 4 bikers with beautiful and colorful graphics. Events take place 24/7, the activity of sportsmen changes on a periodic basis. The game can offer a lot of attractive bets: on a winner, on the first, second and third place, and many others. There are also jackpots. Any bookmaker will attract many clients having such an effective tool.
The sports betting software makes it possible to organize such popular competitions as motorcycle races with 6 drivers. Bets can be placed within 24 hours, and a product itself is equipped with a simple and pleasant interface, which you can customize on your own with regard to customer preferences.
In order to expand the amount of partners, the brand has recently introduced go-cart races which are similar to popular closed-circuit races. The game involves 8 (not 6) drivers, and for this reason it is even more exciting. The event is broadcasted in a round-the-clock mode and it makes the struggle of unreal sportsmen very professional.
The game, which can usually be found in online casinos, can be held virtually thanks to the software from Golden Race. Here gamblers are offered to predict names of winners, while watching the tournament on 3 tables simultaneously, and to place bets on a potential winner. If you would like to integrate virtual poker into your website, we recommend you to buy sports betting software produced by this trusted brand.
It is a light addition of American and European roulettes where it is more simple to hit the jackpot, since there are usually 36 numbers in roulette, and in this one there are only 12. Here users can bet on the ball number that will drop out after the reel is launched, on colors of balls, sectors and other indicators.
The game "Balls" was popular among users for a really long time: players need to choose 20 balls from 80, and the system will randomly roll out the winning balls. When the bet coincides with one of eight numbers of balls, the so-called "Hit" is formed. A draw continues, thus decreasing a probability of winning, but its sum increases.
The gameplay is never-ending: reels are spinning, and balls with numbers are thrown. Since the broadcast takes place in the live format, dealers take the dropped balls and display them on the screen. Thinking about how to set up a bookmaking business it is important not to miss a single game.
Having concluded a partnership agreement with the company, customers will be able to open bookmaker franchise. This service offers many advantages. Partners do not have to worry about how to obtain a license and develop their bookmaker's office.
The purchase of a franchise includes acquisition of sportsbook software, establishment of a business processes and its monetization with the help of another company.
Bett-Market is ready to help any entrepreneur to buy bookmaker club or betting terminals. Absolutely all products will be available to you, and if desired, integrated into your gaming site.
Experts of Bett-Market know how important it is for bookmakers to development programs, so they offer products from such a well-known manufacturer as Golden Race. You may rest assured that your investments will pay off and bring in.
Our contacts: