Liga Stavok
Liga Stavok sports betting
In our country, betting is well-developed. There are several large companies that offer a wide range of services. And Liga Stavok is among them. It is a relatively young bookmaker, who has been working on the market since 2007. Throughout its existence, the Liga Stavok online bookmaker has not only maximized the number of services but also got into Top-10 of the best bookmakers in the country.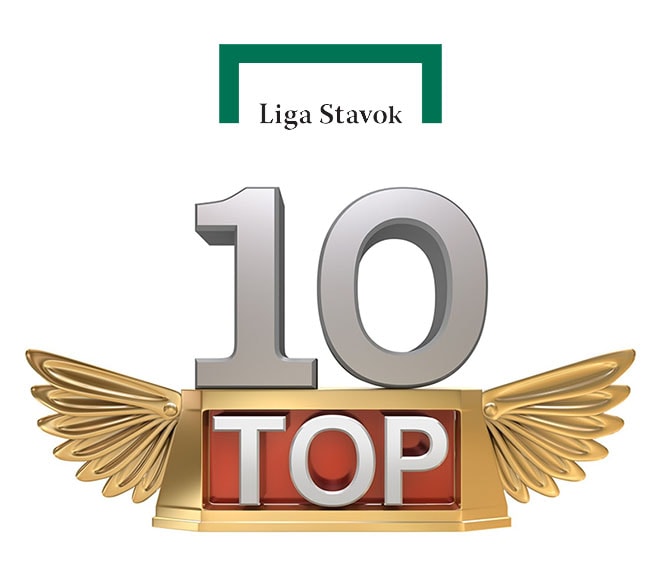 What is so attractive about this bookmaker?
First of all, the company offers a huge assortment of events. Here you can find not only standard kinds of sports (football, tennis, volleyball, hockey, and basketball) but also more unusual ones. The latter include all kinds of martial arts (mixed martial arts), rugby, chess, and so on.
Coefficients. At the moment, here there are the highest offers for many events. The Liga Stavok sports betting company knows how to attract players.
Live games. Please note that this sphere is relevant not only for specialists in the field of tennis (by the way, they have been provided with a separate category here) but also for fans of other sports, including football. You can bet both on the result of the period and on the number of corner kicks.
Bets. The minimum amount of a bet is only ten rubles. Its maximum size can vary. Everything depends on a particular event and names of participants. Moreover, both singles and expresses are offered here.
The interface deserves special attention. Everything is clear and user-friendly. Even technology immigrants will be able to understand what to do. Each column is located in its separate place.
The Liga Stavok online bookmaker offers users to install mobile applications. There are versions for both iOS and Android.
There is also a simple program for depositing and withdrawing funds. It is possible to use different systems, including their mobile versions.
And now we would like to talk a bit about an affiliate program
After a simple registration procedure, you become a bookmaker's partner. Here you will be offered to work both in English and Russian languages. It is very convenient since not everybody wants to translate phrases from English. The Liga Stavok sports betting company offers all its partners an impressive percentage. It is enough to bring active players on the website and start earning money.
On the website, you can not only play but also find out all the latest sports news. Moreover, there is a chance to find out opinions of experts on this or that sporting event. It allows you to carefully analyse each of them and place only winning bets.
It is also worth paying attention to constant promotions and pari-mutuel betting. For example, gamblers are regularly offered to place bets on the "game of the tour." In addition, there are some events where it is impossible to lose money, and it allows players to take risks in the way in which they have never done before.
Quick withdrawal of winnings. The Liga Stavok online bookmaker understands the importance of quick transactions for all parties, and therefore, it has implemented a simple withdrawal process.
So, all these positive moments say only that the described bookmaker's office is trustworthy. By the way, millions of Russians have already done it. Land-based betting shops are located in all major cities of the country. Therefore, you can safely register and earn money on your hobby. That is, a hobby can be turned into a stable source of income. And the feedback about the Liga Stavok online bookmaker also confirms its reliability.