In the age where there is a domination of major operators of fantasy sports who have established their rules of the road over the years of their existence, it is very difficult for a new website to break into this sphere of action and get itself noticed.
However, the fantasy sports operator Draftpot has found a way to offer something that can attract the attention of fantasy players with its originality, that is, the software for fantasy sports. It is possible to buy software or try a demo version, just contact the Bett-Market manager.
Draftpot is a new daily updated fantasy website where you can find different kinds of sports, and which offers two game options: Fan Mode (a fan mode) and GM Mode (a standard mode).
These two modes distinguish Draftpot from other sites. Fan Mode is different in the way that it does not have any money limit. All you need to do is to make a list of players that you like and choose them. In GM Mode, there are restrictions that limit the choice but it is not a financial limit. The choice of users should correspond to the number of points received during the game.
So is this new idea about DFS (daily fantasy sport) hitting the bulls-eye? Let us take a closer look at some of the features available on Draftpot to see if this website is worth visiting.
The list of games that are available on the website of the described provider of fantasy sports includes:
NFL;
NBA;
MLB;
NHL;
PGA;
CFB;
CBB;
NASCAR.
Each kind of sports can be played in both modes, which allows you to have different teams in any tournament.
To add even more variety to its range of games, the fantasy sports provider, Draftpot, offers visitors of the website a competition called League Of Legends, which makes it the first website where fantasy sports and e-sports coexist on the same platform.
League Of Legends provides fans of e-sports with an ability to track the game life of their favourite players and earn points for their successes on the virtual battlefield.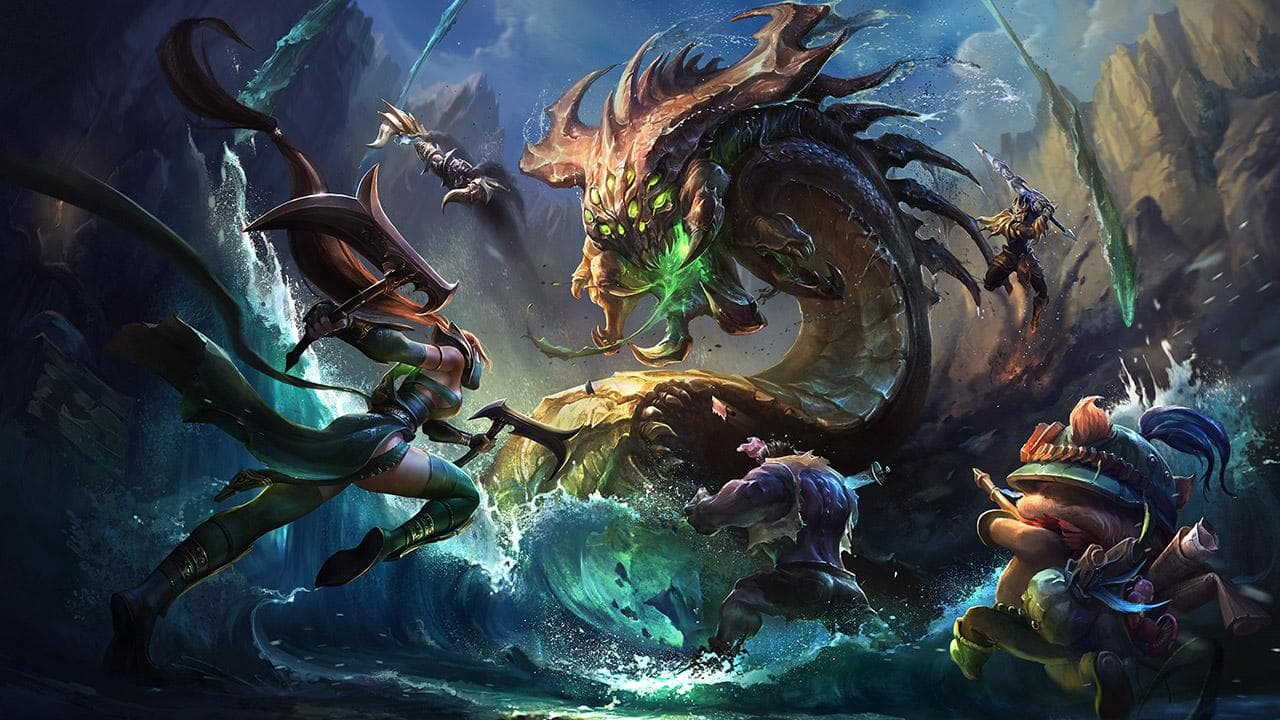 And although other sites have already offered something similar before, including online video games, Draftpot is one of the first to offer e-sports along with traditional sports on the same website, that is, the unique software for fantasy sports.
The rules for selecting players and scoring are slightly different from the rules on other fantasy websites. For example, a pitcher in MLB on Draftpot, in a baseball league, is not included in the team at all. It is a game with a simple scoring and a general assessment of the tournament, where not only standard criteria are important, and where several bonuses for tackling, running, and so on are provided.
In MLB competitions, up to five players can be on one team, and also it is required to have three teams minimum to be represented in each team. Different kinds of the lineup of players are also provided in NHL and NBA, and scoring, therefore, is also different.
All fantasy sports websites come across the problem of the creation of a front-end interface, which should be visually attractive and easy to use. The provider of fantasy sports Draftpot successfully leans toward it.
The website, for sure, has some lowlights, as any other site. Of course, it is easy to sort games by sports but as of the date of the creation of this article, it is impossible to do sorting by the type of game and by the financial limit. For example, if you want to play for one of the football teams in a standard mode, you will not be able to select both of the criteria that were mentioned above. And without a wide range of filters, the front-end interface is difficult to customise. However, considering the fact that the size of the Draftpot website is significantly smaller than the size of other fantasy sites, it becomes clear why not every feature is available on it, and we still expect to see some improvements that will definitely take place since the site continues to grow and develop.
The front-end interface provides a large amount of information on competitions, and since the information on each of them is complete and clear, players will be able to find those whose maximum financial limit corresponds to the amount of money participants can spend.

The fantasy sports operator Draftpot processes all transactions via PayPal, with the help of which the procedure of depositing and withdrawing funds became quick and easy. To use PayPal, you need a credit card.
All that you can do on the computer, you can do also on your mobile phone. For example, you can open the Draftpot website on it since the interface is modified for mobile devices. It is also possible to take part in competitions and track how they pass in real time.
At the moment, unfortunately, there is no separate Draftpot mobile application but there is a mobile website that works fine and is available for those who need to change the team's line-up or keep an eye on the course of the game.
If you're interested in developing your bookmaker business with top software, contact our manager.
Contact us right now: