The modern betting business is facing both internal and external threats, which are called frauds. It is a swindle, based on information technology. Anti-fraud is a set of measures aimed at countering criminals. In such conditions, bookmakers need to care for security first and foremost.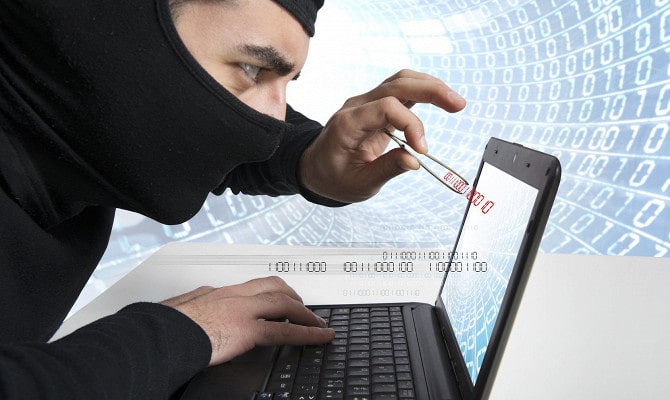 The number of tricky players that enjoy easy money is growing, so operators must develop methods to fight. In this article, specialists of Bett-Market will tell about the dangers that a betting office can face.
From us, you can order
turnkey sportsbooks
and high-quality
security programs
.
The concept includes all criminal actions where bettors are involved. It is worth mentioning fixed matches. Over the past few years, their number has increased significantly and grown to the scale of an organised business, with threats, blackmail, violence, etc.
It is important to develop new methods to fight fraud in the betting business. There are such popular solutions:
To stop fixed matches from interfering with bookmaker's offices, a blacklist was created. It includes all bettors and teams with at least one failure. As a result, such individuals cannot bid in the future.
The behaviour of punters, their IP addresses, and browser settings are monitored. This analysis is a popular anti-fraud tool that helps predict the following actions.
It is important to consider the concentration of large bets from a particular region, especially if it is connected to the match. Such suspicious bids usually indicate danger. To detect fixed games in time, the owners of sportsbooks need to cooperate efforts, exchange up-to-date information, etc.
With these factors and mathematical logic, we can identify 4 conditional categories of all games:
| | |
| --- | --- |
| 0–10% | A minimum probability of a fixed match. Bookmaker's offices can safely accept bets on such events |
| 10–50% | If the sports competition is significant enough, there is a need to lower the coefficients |
| 50–90% | A risky group, and when the game falls into the category, it must be removed from the event line. The bookmaker needs to carry out an additional investigation |
| 90–100% | The presence of irrefutable evidence that the match is fixed. The sporting competition must be removed from the line, the participants should be blacklisted, and their bids never accepted again |
In some cases, fraud in betting is related to unscrupulous scouts. It is of 2 main types:
Private. The criminal opens several bookmaker sites and watches the game live. Bets are made online following a certain situation (player's injury, a goal scored, etc.). Scouts inform the bookmaker's office only after placing a bet.
Organised. There were situations when criminals delayed information for 25 seconds.
Sometimes, a bookmaker does not report the payment of the bet. Also, information may be delayed due to different time zones. This type of fraud in wagering is more typical in Eastern European countries. Conducting live video broadcasts for all matches is quite expensive, and some manage to make good money on this at a loss to the sportsbook business.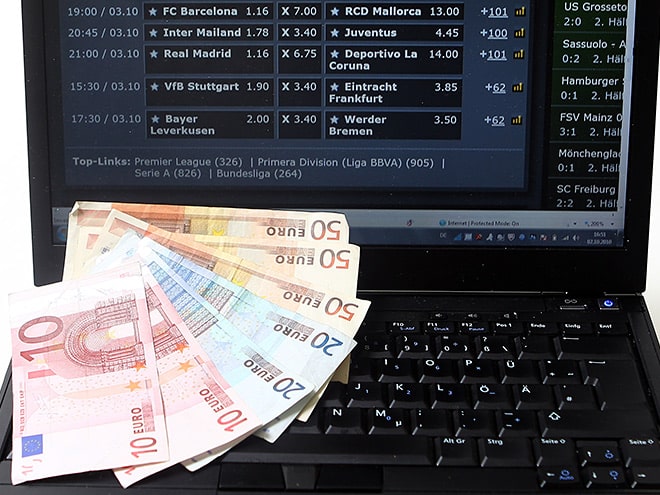 These bids are another type of external fraud. A player places wagers on the same event, but on 2 bookmaker sites with different outcomes. Scammers can only win if they calculate everything correctly.
Fighting against fork bettors is necessary. Problems can arise even if the bookmaker benefits from such players at the beginning. For the highest security of the wagering business, the operator needs an advanced anti-fraud system to block malicious users and prevent them from opening new accounts.
Risk managers are specialists that help identify fork bettors. The cost per thief is expensive, so it is more efficient for bookmakers to keep internal statistics and monitor all suspicious bids. This helps to significantly reduce the risks.
The safety of the bookmaker's business also depends on the staff, who can sometimes make obvious inaccuracies and not carry out proper recalculations. Specialists may conduct the wrong determination of coefficients. The fewer such situations, the lower are chances for fraud from bookmakers.
Lateness, inaccurate odds and other errors are the best ways for unscrupulous employees to earn money. To avoid such problems, a bookmaker should take the most responsible approach to the selection of staff.
The security of a bookmaker's site is the most important aspect for both businessmen and players. It increases trust from clients and allows for reducing the risks. One of the biggest problems in betting is fraud, the versatility of which is hostile.
Bett-Market
is a prominent gambling aggregator, providing high-quality and 100% safe solutions. Our specialists offer you security programs against fraud and other business risks.
At our company, you can buy different products, namely:
Honest bookmakers prefer to own secure sites, run legal operations and skillfully prevent fraud or similar problems. With Bett-Market, you can start a reliable and safe gambling project with minimal risks.