Rahul Sood is one of the most influential people in the industry of modern technology. In 1991, he founded the VoodooPC company and led it as a CTO. Mr Sood has been working with Microsoft Corporation since 2010 but in 2014, he decided to leave the company and launch Unikrn, an eSports betting service.
The turnover of the market of cyber entertainment has reached $7 billion. Currently, this direction is considered one of the most profitable in the gambling industry. In this regard, the king of eSports solutions, Rahul Sood, explained why it is necessary to invest in the business area these days.
You can learn more and
order a profitable
bookmaker project
from
Bett-Market
experts.
Rahul Sood tells how, after experimenting and observing the behaviour of youth when they were playing slots, he concluded that it is difficult to attract the modern generation to such games. People are simply not interested in them. The functionality of these products remains incomprehensible, and relying on chance and luck seems boring.
As for eSports, it is a completely different thing. Mr Sood believes that in Las Vegas, the gambling capital of the world, there should already be a special place for cybersport players and fans of various virtual competitions. This is the only way the web wagering segment will develop.
The expert claims that he already has a project for such a land-based location. It will be a completely new institution, with its concept and dynamics, where gamblers and bettors will be able to spend their leisure time enjoying a special atmosphere. Before this, Mr Sood was offered to remove several slot machines and put computers in their place. However, in this case, the casino will turn into an internet club.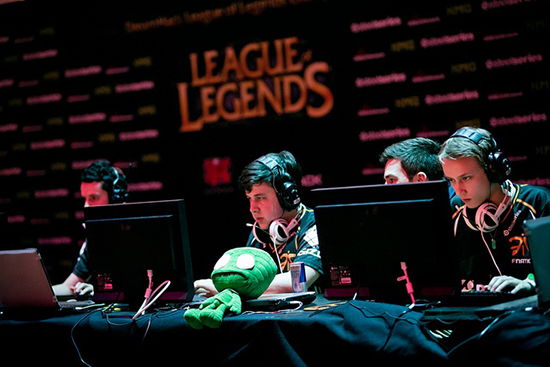 Mr Sood gave several tips on how bookmakers, operators, and regulators can act to adapt to the needs of eSports. The first problem he highlighted was the acute shortage of competitions in this field.
All you have to do is open Twitch and see how many game titles you do not even know. And every entertainment product has its fans. If entrepreneurs choose to include this wide variety of options in the list of championships provided on their betting sites, gamblers will appreciate this step and start placing more bids.
Those who like to bet on eSports want to watch what is happening not only for the sake of winning. This is their interest and life. Regulators and bookmakers must take into account the mindset and needs of players.
Mr Sood also spoke about skin betting — the game not for real money but for some bonuses (for example, a valuable weapon). The expert's opinion on this matter is ambiguous:
On the one hand, this is a way to lure people into gambling without them noticing it.
However, skins are a currency that also has its market. Perhaps, there are great development prospects in this area.
The expert advises all gambling market participants to keep the number of $7 billion in mind. He hopes this figure will motivate them to invest in eSports betting.
All entrepreneurs understand that the niche is constantly growing and will become even more successful and popular in the coming years. That is why it is important not to lose time and become part of the eSports community as soon as possible.
Specialists of the Bett-Market studio can help you with this task and offer an extensive set of effective
solutions
that will make your business profitable and prosperous in no time.
From us, it is also possible to order the following useful betting services:
For more information, please contact our managers.