Every sport has an incredible amount of statistics and information to analyse. Modern and prestigious bookmakers use worldly-wise data feeds and various types of odds.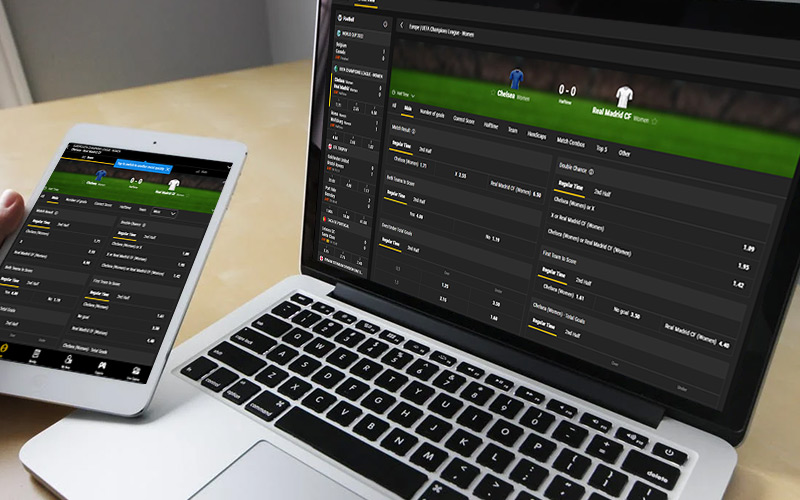 To be professional in sports bidding, a higher level of mathematics and the ability to interpret statistics are must-haves.
Bett-Market
helps operators analyse information and offer different coefficients while protecting their profits. You can order various
software
and get licensing assistance in
launching
a business.
Both bookmakers and players need to examine analytical data to build a gambling strategy better. Each sport has several features and details that are necessary for analysis.
For example, in horse racing, it is essential to know not only the breed of the animal but also its age, diet, injuries, etc.
In football, the most popular data are:
goals;
tackles;
offsides;
shots per game;
behaviour (yellow and red cards);
successful passes, etc.
They mean the possibility of a certain situation occurring and describe the ratio of the payout to the bet if the event happens.
Sportsbooks traditionally use 3 basic formats: fractional, American and decimal. They differ in terms of payment characteristics and the region of greatest use. The implied possibility of all is 28.6%.
Fractional

Such odds are demonstrated as a portion and most commonly used in Great Britain and Ireland.

For instance, the bookmaker agency proposes 5/2 on a team to win. The numerator shows the potential profit while the denominator represents the stake

Decimal

These coefficients are very popular in Europe and most countries worldwide. They mean the payout per unit bet plus the initial bid.

For example, if the coefficient is 3.5, for each item of the stake, the player can win 3.5 items in addition to the original wager

American

Residents of the United States prefer these ratios. The money line odds are demonstrated as a plus (+) or minus (-) sign.

Positive values mean the amount of profit from a bet of 100 units. The negative coefficient shows the stake required to win 100 items
There is a huge selection of real money bids in the bookmaker industry. Here are the most popular of them:
Win bet (moneyline). This is the easiest stake, where the player chooses the leading team. Such bids allow operators to balance their sportsbooks.
Point spreads (handicaps). The stakes are slightly more difficult. The team must not only win but also get a certain advantage (a specific number of points per match, etc.). In American coefficients, it is denoted by a +/-.
Total bids. The bettor predicts whether the final score or outcome of a sporting event will be over or under a predetermined number set by the bookmaker agency.
Prop bets (specials). The stakes are not related to the results of the match but to individual events in the course of the season. Gamblers place bids on athletes' performance, behaviour, injuries, goals scored, etc.
Futures. With these bets, gamers must choose the winner before the contest starts. The coefficients will be modified throughout.
Parlays (accumulators). In this type, the gambler makes a series of bids and conducts proper analysis. The user wins if all the forecasts for the events are correct and high payouts are worth this much effort.
Progressive parlays. This format includes multiple selection options as well as accumulators but guarantees a win even in the case of errors in certain situations.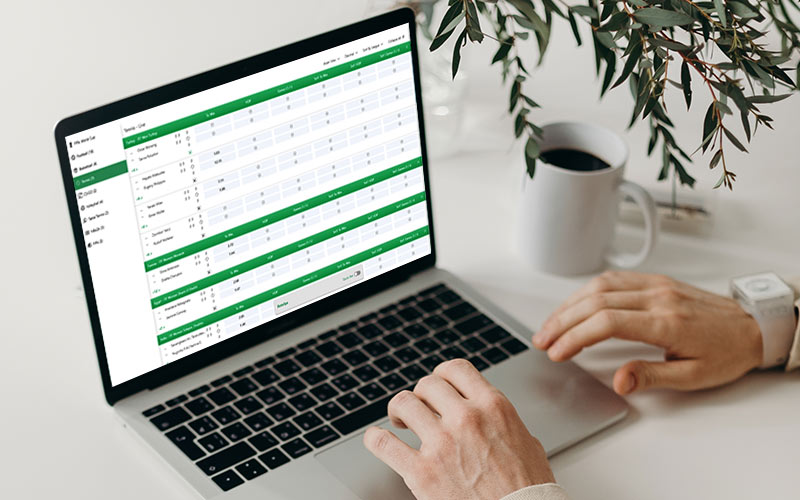 Leading sportsbooks propose accurate and relevant statistics through collaboration with information feed providers. These data services supply real-time and historical records related to sports events and betting markets.
Modern bookmakers use the applications to get the most up-to-date statistics on situations worldwide:
BetRadar. One of the leading providers of live scores, fixtures, and game enumeration. This includes activities like basketball, tennis, cricket, etc.
Sportradar. The service offers a wide range of entertainment options, various leagues and contests, as well as specialised channels for in-game betting and eSports.
Opta. The well-known provider examines statistics for many events, including live match data, historical analysis and predictions.
Such services allow for offering an extended catalogue of sports, situations, and competitions to engage numerous loyal gamblers.
Online sportsbooks constantly analyse data and propose diverse odds to expand the audience. The wagering market is highly competitive and it is essential to offer real-time and relevant statistics.
Bett-Market proposes various types of activities, bids, and attractive coefficients. Players and operators have access to the freshest data.
To create a successful online bookmaker, you can integrate the API solution from BettMarket. The development helps operators save time and simplify the process of obtaining data for bids.
An application programming interface for bookmakers consists of:
live scores;
coefficients of winnings;
game forecasts;
team statistics, etc.
You may run an effective sportsbook with our branded solutions. Operators order turnkey betting projects, White Label developments, gaming and administrative software, etc.
Feel free to
contact
our manager to make an order or ask for a partnership.