Top betting and iGaming content providers, operators, and other representatives of the amusement sphere annually share their best business solutions at prestigious exhibitions.
Check out the review of the most outstanding gambling conferences prepared by the Bett-Market team.
Launch your profitable sportsbook project with our specialists and become part of the global amusement industry.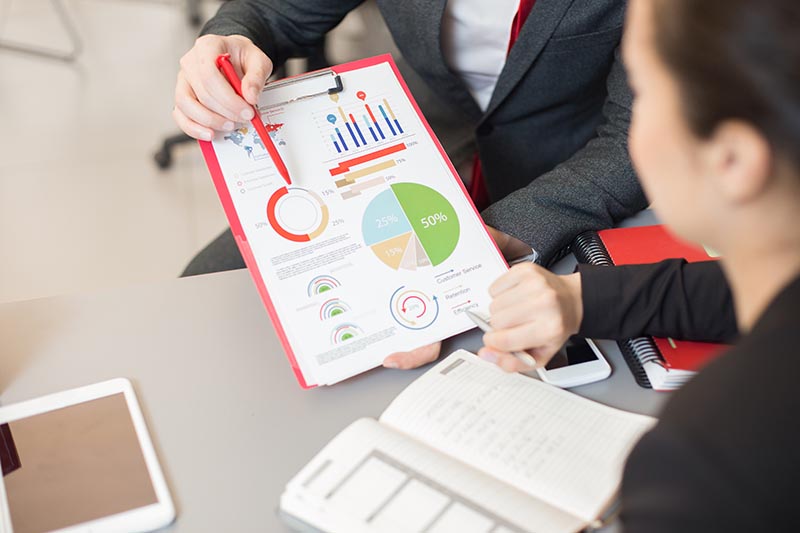 This iGaming summit stands as one of the premier events in the worldwide entertainment sphere. It offers a platform for networking, innovation, and recognition.
Let us consider some essential facts about this gambling summit:
| | |
| --- | --- |
| Date | SIGMA is held in November each year |
| Location | The event takes place in the vibrant and picturesque island nation of Malta |
| Guests | The summit boasts an impressive visitation figure, attracting over 15,000 entrepreneurs |
Take a closer look at the conference attendance statistics:
| | |
| --- | --- |
| Year | Participants |
| 2019 | 12,500+ |
| 2020 | 15,000+ |
| 2021 | 14,000+ |
| 2022 | 15,000+ |
The summit attracts a diverse range of attendees, including CEOs, entrepreneurs, regulators, etc.
The conference features presentations and discussions by prominent industry figures from such respected companies:
Betsson;
Kindred Group;
LeoVegas, and others.
SIGMA is renowned for its dynamic and immersive experience, offering a wide range of opportunities for interaction:
Exhibition floor. It includes over 400 vendors showcasing the latest innovations, technologies, and products in the iGaming sector.
Workshops. The conference hosts multiple activities where industry experts and thought leaders share insights on various topics, including regulation, marketing, and emerging trends.
Networking. With thousands of attendees, SIGMA provides ample opportunities for professionals to connect, collaborate, and establish new partnerships.
The Malta Gaming Awards. The event, held as part of the summit, celebrates excellence in various categories: Innovator of the Year, Affiliates of the Year, and others.
The International Casino Exhibition is a globally renowned event that stands at the pinnacle of the gambling industry. The conference traces its roots back to 1999 when it was first organised.
It is a colossal gathering of professionals, innovators, and enthusiasts who converge to explore the latest trends, technologies, and opportunities.
The event typically spans three days. The next conference is scheduled for February 6-8, 2024, at the ExCeL London Exhibition Centre.
To understand the enormity and significance of ICE London, let us look at some essential figures and data:
Attendance. The event attracts over 35,000 participants from around the globe.
Exhibitors. The conference boasts more than 600 vendors representing various sectors, from software developers to payment solution providers.
Countries. The attendees hail from more than 150 states, highlighting the conference's international appeal.
Floor space. The exhibition spans over 40,000 square meters, showcasing cutting-edge products and services.
Activities. ICE London hosts numerous seminars and workshops, with over 200 sessions covering many aspects of the amusement industry.
The diversity of attendees at the conference is one of its defining features. These are:
Operators. Representatives from land-based and online casinos.
Suppliers. Companies, offering a wide range of products, such as gaming software, payment solutions, and marketing services.
Regulators. Government bodies, shaping the legal landscape.
Investors. Individuals and firms, looking for financial growth opportunities within the gambling sector.
Innovators. Start-ups and tech companies, introducing cutting-edge technologies and solutions.
Affiliates. Marketing professionals, seeking partnerships and collaborations.
Media. Journalists, bloggers, and industry-specific resources, covering the event.
The ICE London floor consists of several divisions:
| | |
| --- | --- |
| Group | Description |
| Betting | Sportsbook solutions and odds providers |
| Casino | Slot machines, table games, and other types of amusement software |
| Payments and compliance | Settlement solutions and regulatory norms |
| Digital marketing and SEO | Promotion strategies and search engine optimisation |
| Game development | Designers, suppliers, and other content creation specialists |
| Safety and surveillance | Security systems and CCTV monitoring tools |
| Hospitality and tourism | Hotels, resorts, etc. |
| Online gambling | Internet casinos, poker rooms, etc. |
| Lotteries | Sweepstakes solutions |
| Mobile gaming | Platforms and apps for smart devices |
ICE London also recognises excellence within the industry through several prestigious awards:
Best Stand Design. It is given to the exhibitor with the most creative and captivating booth style.
Best Customer Service. A prize for outstanding interaction with partners and clients.
Best Mobile Application. An award for innovation in solutions for smart devices.
Best Casino Operator. The top-performing gambling site owner.
Best Marketing Campaign. The most effective and creative promotion strategy.
Innovation of the Year. A prize for groundbreaking technological developments.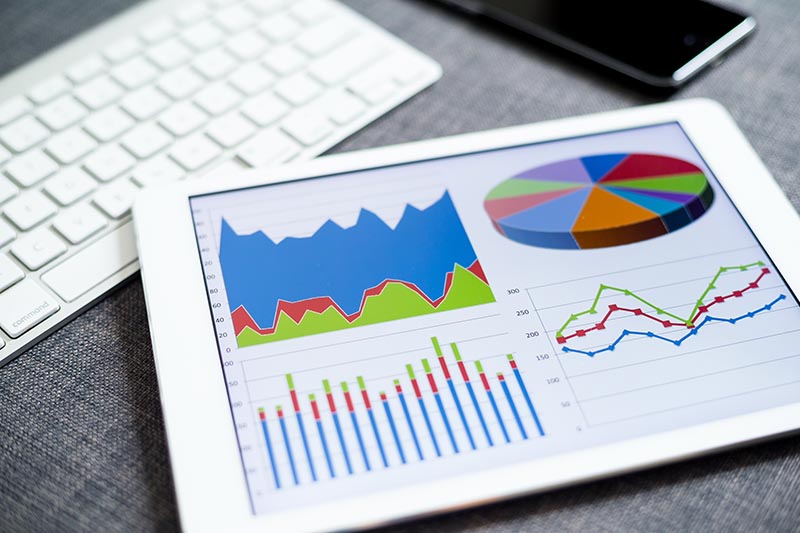 The conference stands as one of the most prominent events in the gaming field, bringing together professionals, affiliates, and stakeholders from around the globe. It serves as a platform for networking, knowledge sharing, and business opportunities.
The exhibition has a rich history, dating back to its first edition in 2007. Since then, it has grown significantly in size and influence.
Consider some points that highlight the significance of the conference:
Attendance. The event regularly draws thousands of participants, including affiliates, operators, software providers, etc.
Exhibitors. The conference features a diverse range of standholders, showcasing the latest products, services, and innovations.
Location. The event is often held in major gambling hubs like London, Amsterdam, and other key European cities.
Activities. The exhibition boasts an extensive lineup of seminars, workshops, and panel discussions.
The iGB Affiliate conference attracts diverse groups of participants, including:
affiliates;
operators;
software providers;
regulators.
While iGB Affiliate is not primarily a competitive event with awards, it offers numerous opportunities for attendees to gain valuable insights and connections. However, some occasional prizes or recognitions are presented during the conference, typically in such categories:
Best Affiliate Program. The most outstanding partner services in the industry.
Innovation Award. Up-to-date solutions, technologies, or strategies in the amusement sector.
Best Newcomer. Novices who have made a significant impact in the affiliate marketing arena.
Attending iGB Affiliate can yield numerous advantages:
Networking. The conference provides an ideal platform to connect with industry professionals, potential partners, and clients.
Education. Attendees can gain valuable insights through informative seminars and panel discussions.
Business opportunities. The event opens doors to potential collaborations, deals, and partnerships.
Industry updates. Participants stay abreast of the latest trends, regulations, and technological advancements in the gambling and affiliate marketing sectors.
E-Gaming Review Power is a highly anticipated annual event in the amusement field. It brings together industry leaders, innovators, and enthusiasts to discuss trends, share insights, and celebrate achievements.
The conference has a rich history dating back over a decade. It was first organised in 2009 by E-Gaming Review, a prominent publication specialising in the gambling industry. Since then, it has grown in scale and importance, evolving to meet the dynamic needs of the field.
Here are some essential statistics about the event:
inaugural year — 2009;
frequency — annual;
duration — 2-3 days;
attendees — over 1,000 participants annually, including 70+ speakers, 50+ exhibitors, and 20+ sponsors;
venue — London, the UK;
primary language — English.
EGR Power features a robust action programme filled with informative sessions, panel discussions, and keynote presentations.
The topics covered encompass a wide range of subjects within the gambling field:
regulatory updates;
technological innovations;
promotion strategies;
responsible gaming;
market trends, etc.
The conference attracts a diverse range of attendees:
leading operators from around the world;
providers of gaming software, equipment, and services;
representatives from regulatory bodies;
investors looking for opportunities;
journalists and media outlets covering the industry.
One of the highlights of EGR Power is the recognition of excellence in various categories. Awards are presented to outstanding individuals and companies in the entertainment field:
| | |
| --- | --- |
| Category | Past winners |
| Operator of the Year | Bet365, William Hill, 888 Holdings |
| Innovation Award | Evolution Gaming, Playtech, NetEnt |
| Affiliate Program | Kindred Group, Catena Media, Better Collective |
| Game of the Year | Starburst (NetEnt), Mega Moolah (Microgaming) |
| Rising Star | LeoVegas, 888 Holdings, DraftKings |
EGR Power attracts a prestigious lineup of participants who share their expertise and insights:
Jane Smith, the CEO of Bet365;
John Johnson, the Chief Regulatory Officer at the UK Gambling Commission;
Emily Davis, the founder of innovative startup GamifyTech;
Michael Brown, the Head of Marketing at William Hill.
The event serves as a pivotal platform for industry experts, casino operators, gaming enthusiasts, and technology providers to converge, exchange ideas, and explore emerging trends in the gambling sector.
The Latam Summit was first introduced in 2010. It has gained immense popularity over the years, drawing participants from Latin America and other regions.
Let us consider essential information about the event:
In the 2022 edition, the conference recorded an impressive attendance of over 2,500 participants, making it one of the largest gambling exhibitions in the region.
The event typically spans three days with engaging sessions, workshops, and networking options.
The conference attracts a diverse range of participants:
industry professionals;
casino operators;
software developers;
regulators;
gambling enthusiasts, etc.
The Latam Summit awards excellence in several categories:
Best Casino Operator. Top-performing gaming site owners in the Latin American region.
Innovative Gaming Technology. Awarding the most up-to-date technology or product introduced in the past year.
Responsible Gambling Initiatives. Recognising efforts and initiatives promoting deliberate play practices in the industry.
Outstanding Newcomer. Honoring the most promising novices to the Latin American market.
Regulatory Excellence. Celebrating government bodies that have made significant contributions to shaping a responsible and thriving gambling environment.
This is a premier event in the amusement field, which draws together industry leaders, enthusiasts, and stakeholders.
The Big Africa Summit made its debut in 2015. Since then, it has grown in stature and influence, becoming a pivotal conference in the global gambling calendar.
Consider some essential figures and facts:
inaugural year — 2015;
annual frequency — held once a year;
attendees — over 1,500 participants in 2022;
countries represented — 30+;
exhibition stands — 50+;
speakers — 100+;
sponsors — 20+.
The event attracts:
industry leaders;
regulators;
start-ups;
investors;
software providers;
affiliates;
media;
enthusiasts.
The sessions cover a wide range of topics:
Regulatory updates. The insights into the evolving gambling legislation across Africa.
Technology trends. The latest advancements in the gaming sector.
Responsible play. The strategies for promoting a deliberate approach to entertainment.
Opportunities. The exploration of untapped markets within Africa.
Cybersecurity. Protecting the industry against online threats.
Promotion strategies. Effective tactics to engage players.
The summit provides a vibrant platform for businesses to showcase their products and innovations. With over 50 exhibition stands, attendees can explore the latest gaming software, hardware, and services. This fosters collaboration and innovation within the industry.
The Big Africa Summit features various awards:
Best Casino Operator. Acknowledging the top-performing entrepreneur in Africa.
Innovative Gaming Product. Celebrating groundbreaking innovations.
Start-Up of the Year. Honouring the most promising newcomer in the industry.
Best Affiliate Program. Highlighting outstanding partner marketing initiatives.
Responsible Gaming Champion. Recognising a company's commitment to deliberate play practices.
Regulatory Excellence. Commending government bodies for their contributions to a safe and fair entertainment environment.
This annual event brings together professionals, enthusiasts, and experts from the gambling industry worldwide. With a rich history and a promising future, this conference serves as a hub for networking, knowledge sharing, and innovation.
The conference made its debut in 1996. Hosted by the Canadian Gaming Association (CGA), it has evolved over the years, adapting to the changing dynamics of the sphere.
The summit typically takes place in some of Canada's most vibrant cities, such as Toronto, Vancouver, and Montreal. These locations provide a stunning backdrop for attendees to connect, learn, and engage.
The conference usually spans three days, packed with seminars, workshops, and networking events. In recent years, it has consistently attracted over 3,000 participants from various fields:
casino operators;
regulators;
suppliers;
software developers;
problem gambling support organisations, etc.
The Canadian Gaming Summit covers a wide range of topics and features renowned speakers, workshops, and exhibitions. Here are some of the key highlights:
Educational seminars. The event offers a diverse array of activities that delve into the latest trends, regulatory updates, and best practices. Attendees gain valuable insights from industry leaders and experts.
Innovative exhibitions. They present the latest products, technologies, and services. Participants can explore cutting-edge solutions and forge business relationships.
Networking. The conference's numerous events, such as cocktail receptions and gala dinners, provide the perfect platform for attendees to connect, and share experiences.
Responsible gaming initiatives. The summit is committed to deliberate gambling. It dedicates sessions to discussing strategies for promoting a conscious approach to play and preventing addiction.
One of the most eagerly anticipated segments of the summit is the acknowledgement ceremony. This event honours outstanding contributions and achievements.
The award categories include:
| | |
| --- | --- |
| Operator of the Year | This prize recognises the business owner that has demonstrated excellence in customer service, innovation, and responsible gaming practices |
| Supplier of the Year | The award goes to the company that has consistently delivered exceptional products |
| Innovation Award | This category celebrates groundbreaking developments that have significantly impacted the gaming sector |
This event brings together industry leaders, specialists, and enthusiasts from around the globe. The conference showcases the latest trends, innovations, and opportunities in the iGaming sector.
The iGB Live! conference has a strong legacy, with its origins tracing back to the merger of two major gambling events (2018): the iGaming Super Show and the Amsterdam Affiliate Conference.
Here are some key facts and figures that highlight the significance of the event:
inaugural year — 2018;
frequency — annual;
duration — typically spans over three days;
attendees — 5,000+ professionals from various sectors;
exhibitors — more than 100 leading companies;
conference sessions — over 50 informative activities;
countries represented — 100+.
iGB Live! attracts professionals from various corners of the iGaming world:
operators;
affiliates;
suppliers;
regulators;
investors;
media;
Start-ups, etc.
iGB Live! is renowned for such notable features:
informative sessions;
networking;
large exhibition area, and others.
One of the highlights is the prestigious awards ceremony. Recognising excellence in the industry, prizes are presented in various categories:
Operator of the Year;
Affiliate Program of the Year;
Best Mobile App;
Innovator of the Year;
Best Marketing Campaign.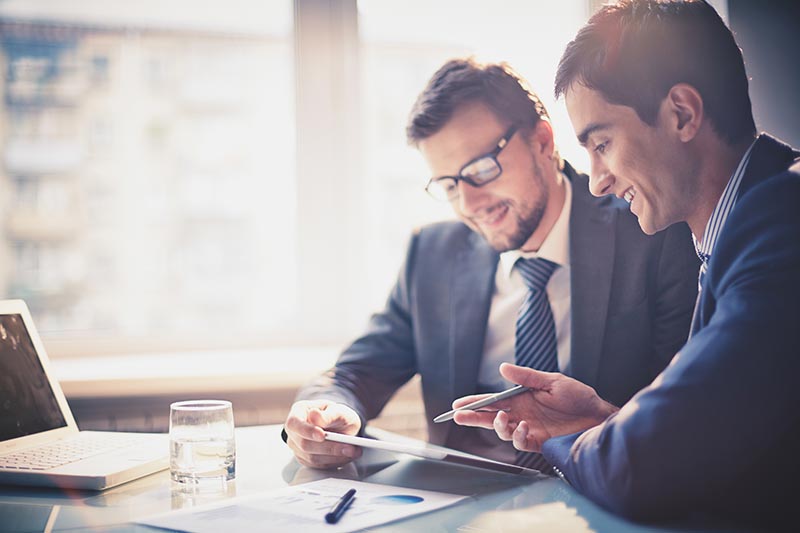 The event aims to foster collaboration and growth within the global gambling industry. It provides a platform for professionals to exchange ideas and explore emerging tendencies and business opportunities.
SBC Summit offers a comprehensive program that includes:
Conference sessions. Industry experts deliver talks on various topics, including market trends, regulatory updates, and technological advancements.
Exhibition area. Companies showcase their products and services, allowing participants to explore the latest innovations.
Networking. The event provides a chance for professionals to connect and build valuable relationships.
Workshops and masterclasses. Practical sessions cover specific areas of interest, enhancing attendees' knowledge and skills.
Awards ceremony. It recognises outstanding achievements in the amusement sector through multiple prize categories.
Consider the event's statistics (based on 2020 data):
dates — September 6-8;
venue — Fira de Barcelona, Spain;
attendees — over 5,000 professionals;
exhibitors — 200+ companies;
countries represented — 100+;
conference sessions — 150;
keynote speakers — 50+.
The SBC Summit attracts many respected gambling business representatives:
Operators. Such leading companies as Bet365, William Hill, and MGM Resorts.
Suppliers. Prominent software and technology providers, including Playtech, Microgaming, and Evolution Gaming.
Regulators. Authorities ensuring responsible gambling practices.
Affiliates. Experts specialising in promoting entertainment platforms.
Media. Journalists and bloggers covering the latest developments in the amusement sector.
SBC Summit hosts an awards ceremony with such categories:
Operator of the Year;
Innovation in Sports Betting;
Affiliate of the Year;
Best Marketing Campaign;
Responsible Gambling Operator;
Payment Solution of the Year.
In the sportsbook and amusement field, a series of recognisable exhibitions serve as hubs for innovation, networking, and recognition.
These gatherings not only highlight the industry's growth but also offer invaluable possibilities for professionals and businesses to thrive.
The list of the most outstanding gambling conferences includes:
SIGMA;
ICE London;
iGB Affiliate;
EGR Power;
Latam Summit;
Big Africa Summit;
Canadian Gaming Summit;
iGB Live!;
SBC Summit.
To know more about important events in the entertainment industry, follow new articles created by our team.
The specialists explore current trends and constantly improve their level of expertise. Deep knowledge and good skills allow them to create bookmaking projects of superior quality.
Start your sportsbook business with Bett-Market and enter the desired region quickly and effectively.