Bookmakers have always been interested in an adult target audience with a stable income. It is also beneficial for operators when bettors enjoy computer entertainment. Such players can easily spend some of their income on a hobby by trying out bets on computer games.
Cybersport is a promising niche in the gambling sphere, and many operators wonder how to start such a business.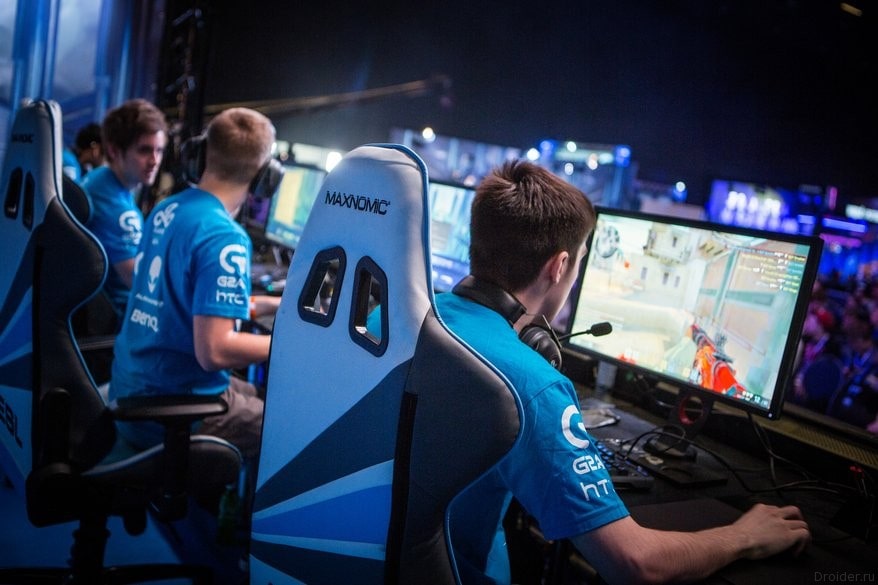 Bett-Market
provides all the important elements for a lucrative
bookmaker office
.
With us, you can open a betting shop and quickly engage a large audience.
Computer sports is a gambling competition using data processing. A PC simulates a virtual gaming space within which e-tournaments are held.
In many countries, such entertainment has long gained popularity. Lots of punters organise large-scale battles in games like Counter-Strike: Global Offensive, Dota 2, World of Warcraft, and League of Legends.
The developers of such amusement content invest a lot of money to organise eSports tournaments. All this is aimed at making the products more famous with advertising.
The organisation that created League of Legends sets the format of the situation, allocates money for the prize fund, and signs contracts with gamers. The company also holds events at the highest level and manages to select the best participants. As a result, the firm demonstrates that eSports deserves attention.
Valve, the developer of Dota 2, organised a large-scale event for everyone who loves computer sports — The International. In 2016, the prize pool amounted to $15,000,000.
The excitement among punters willing to watch the eSports championship and spend money on tickets brought the benefit. The competing teams were sponsored by stores that distributed gaming merchandise and accessories.
4 large-scale CS:GO tournaments are held annually. The size of the prize fund can reach 250 000 US dollars. Usually, match participants earn their living by playing games, posting videos of battles, broadcasting live on Twitch, or receiving donations from fans.
Let us review the general facts about the industries and their connection:
The bookmaker business could not ignore such rapid growth in the popularity of eSports. The niche already brings good money, and cyber championships are watched by millions of gamers worldwide. The best players run their video blogs and engage even more interest in such events.
Not only entrepreneurs but also fans of eSports competitions try to make money on bids. Some of these amateurs have opened special groups on social networks, where they publish detailed analytics and predictions for the results of certain situations. Many forecasters do understand the intricacies of eSports and help make successful bets on computer games. But most of these advisers can be distrustful.
The betting business refuses to accept bids on dubious events for one simple reason. At such low-level competitions, cyber sportsmen may purposefully lose the game, having previously wagered against themselves.
In general, such a type of betting is no different from standard, familiar bids — the same odds and outcomes (win or lose). Everything is simple and clear. In the future, cyber games will become more popular, and the odds will be more profitable for players.
The first organisation to catch the wave and offer cybersport bets was Steam.
Today, bids on computer games are offered by lots of popular brands:
| | |
| --- | --- |
| Parimatch | It is a well-known betting office with more than 15 years of experience. About 550,000 players wager here. The bookmaker has recently added the ability to bet on eSports games such as Dota 2 and World of Tanks |
| BetCity | This bookie shop is relatively fresh on the background of others. The original software allows for betting on favourite teams in StarCraft 2, Dota 2, and LoL |
| Pinnacle Sports | The company was one of the first to add eSports events to its bookmaker script. There are bids on computer games such as StarCraft 2, FIFA, League of Legends, and Dota 2 |
| Marathonbet | The organisation offers good odds for eSports wagering. StarCraft 2, Dota 2 and LoL, and other entertainment titles are available |
| Egamingbets | A narrow-profile bookmaker has fully optimised its software for cyber events. Punters can choose among a huge number of different games, as the bookmaker covers not only popular but also little-known tournaments |
| William Hill | The history of this betting company has more than 80 years. The firm serves over a million people from all over the world. The group accepts bids on StarCraft 2, Dota 2, and League of Legends |
| 1xbet | This is one of the leading bookmakers, which allows wagering on diverse eSports competitions |
The last 2 corporations sell other companies their betting script with the option of integrating cyber offerings. Let us review in detail their programs for bookies.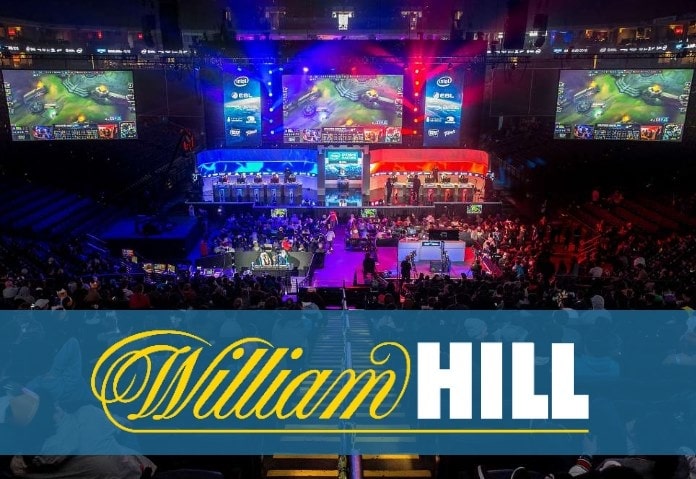 Software from this bookmaker is supplied by a well-known manufacturer of gambling and betting programs — Playtech. The solutions are recommended for use by all bookies to provide high-quality service and multifunctional characteristics.
William Hill allows players to bet on events from the world of eSports.
The branded software also includes diverse content such as traditional and live casino amusement. The system package from this company is one of the most reliable for running an entertainment business.
The company is rightfully included in the list of the best bookmakers in the post-Soviet space. The proprietary software offers a great variety of conventional and cybersport bidding options.
1xBet coefficients can compete with the leading Western bookmaker offices. With the help of proprietary software, operators may propose various bonus systems to their players, as well as hold promotions and contests.
The branded interface is convenient and allows clients to quickly find a suitable mode. There is also a special database with official statistics for each team.
Software from 1xbet is a great betting opportunity. Thanks to adding eSports bids, the programs of the bookie shop are a great option for novice entrepreneurs to engage the maximum target audience.
Entrepreneurs interested in launching or expanding their bookie businesses should consider cyber gambling. eSports competitions are viral, bring good money and help quickly increase internet traffic.
If you want to know how to launch a bookie office, contact Bett-Market. The company offers high-quality
betting software
from 1xBet, William Hill, and many other well-known brands. And the
turnkey business service
provides a client with a fully prepared and customised project.
Our specialists also offer such solutions to operators:
With the Bett-Market aggregator, you can create a lucrative bookmaker project with no analogues on the market. Contact our experienced managers to get high-quality services or detailed information.