Betting on MMA is a popular sector with a huge potential for operators who want to increase their income. However, UFC bets need professional marketing, including advertising on television and the Internet.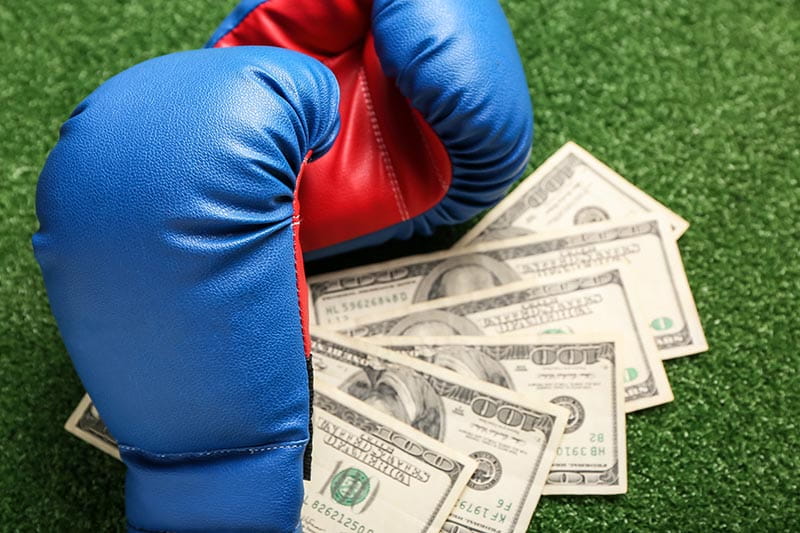 The
Bett-Market
team offers you to get acquainted with the nuances of promotion and the rules related to the
development of high-quality creatives for the UFC industry
.
MMA (Mixed Martial Arts) is a combination of many techniques, schools, and styles of martial arts. International and regional fights are held under the auspices of the UFC (Ultimate Fighting Championship) — the world's largest organisation in the field of MMA.
The placement of bets on martial arts was popularised in the late 2000s. Today, it is one of the most promising sectors of the market. And although the MMA audience is not as large as that of football or eSports, bets on UFC fights can be found on the websites of all top bookmaker's offices.
Why users choose MMA betting:
Diverse event line

In the UFC, there are fights with 3 and 5 rounds. In the second case, the match is held for the title.

Gamblers bet on the results of each round, the totals, the difference between points, the probability of a knockout, etc. In the MMA industry, totals, express bets, double chances, and other types of bets are very popular

Support for live bets

Casino visitors can watch the first round of the battle, analyse intermediate results and place a more profitable bet on the outcome. Most bookmakers block the live line after the third round

Application of game strategies

The most popular bets are called "The Ladder of Favourites". These are meetings of famous fighters with "no-names". Bookmakers offer odds in the range of 1:25–1:55. It is not much but in MMA, surprises are very rare.

Among the profitable strategies, we can also name "Promising Beginner". In this case, in order to find an unknown but promising athlete and choose a winning bet, you need to understand martial arts
The addition of UFC betting to the platform will diversify the bookmaker's catalogue and attract new users to their websites. However, it is important to make sure that betting on martial arts has the right marketing. This is the only way to drive traffic and increase profits.
Let us consider the most effective strategies of successful bookmakers:
Emphasis on the product. The main efforts are aimed at working with betting projects. It includes an improvement in customer service and functionality of gaming sites, staff training, and optimisation of actions of technical support.
Attractive event line. Gamblers are attracted by a long list with many bets on intermediate results and totals. Published quotes play an important role. Odds for top fights between equal opponents, for example, should not be less than 1:1.3. Otherwise, people will get the minimum winnings.
High-quality creatives. The betting market is filled with digital advertising but only 20% of bookmakers achieve conversion growth. To stand out against the background of competitors, it is important to create original and catchy messages and successfully deliver them to the target audience. In the MMA industry, these are gamblers who are already familiar with bets (for example, on football) but do not mind expanding their horizons. An audience that leads a healthy lifestyle is also interested in betting on MMA.
Promotion through "showcases". This strategy is directly related to SEO marketing. The provider publishes information about the bookmaker on observation platforms, thematic portals, and rating resources. Relevant links are placed in creatives for a quick transition to the website. Advertisers need to monitor customer feedback and answer their questions.
Development of an affiliated network. It is possible to cooperate with large referral networks or private webmasters on the basis of sub-partnership agreements. Publishers independently drive internet traffic to the website, and customers pay only for the performed work.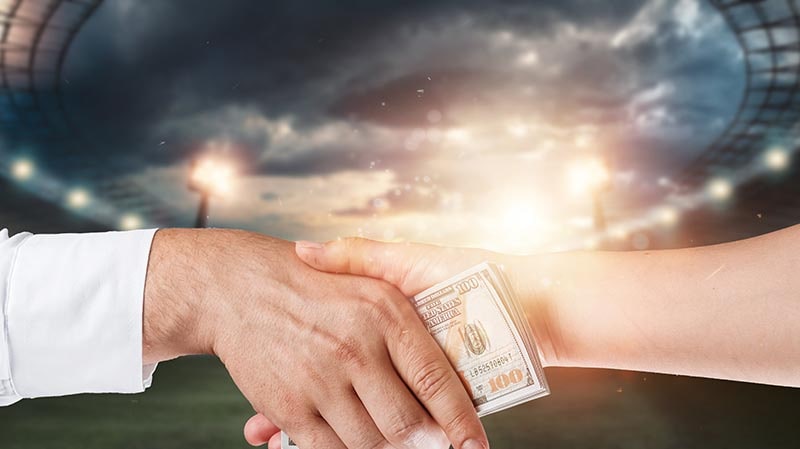 The MMA industry is an excellent springboard for the conclusion of partnership agreements. You can interact with both regional federations and athletes.
The organisation holds top fights in America and Europe. It is logical that many bookmakers want to conclude lucrative contracts with the UFC. It is possible for businessmen to become title sponsors and finance all fights in a specific country or one-time meetings.
This type of promotion requires significant investment but the cost of advertising fully pays off. The name and logo of the betting shop are seen by gamblers in many parts of the world, so the attraction of the target audience is guaranteed.
During live broadcasts of the match on the Web, providers can:
launch a running line with all information about the sponsor;
place promotional videos and short commercials;
publish virtual banners for a direct transition to the bookmaker's website (if gamblers watch the fight on a tablet, a PC, or any other gadget).
In the CIS market, we can highlight the long-term partnership between UFC and Parimatch. The bookmaker sponsors matches with the participation of such famous Russian athletes as Khabib Nurmagomedov, Petr Yan, Askar Askarov, and others.
The collaboration between the UFC and Reebok also looks interesting and promising. The English brand is focused on popular types of physical activity, including running, fitness, and martial arts. During top fights, participants come out in Reebok uniforms. Moreover, the company presented a collection of branded equipment with the UFC emblem.
Today, MMA is one of the most promising business areas. In terms of the number of subscribers in social networks, athletes compete with tennis players and are ahead of swimmers, gymnasts, and representatives of winter sports.
Some fighters are considered to be influencers: they talk not only about martial arts but also about a healthy lifestyle, ecology, and politics.
All duties of an athlete (from posting information on social networks to wearing promotional clothes) are stipulated in a bilateral contract. It is difficult and expensive to conclude an agreement with a top fighter, so it is better for small betting companies to take a closer look at promising newcomers.
The target audience of betting on martial arts spends a lot of time on the Internet, so the bookmakers should be focused on the placement of catchy creatives. These are text, audio, and video materials, as well as newsletters and other types of content.
Publications can be perfectly converted into additional bets, an expanding audience of mobile applications, and other performance indicators. Providers of betting on martial arts get a measurable result with any type of promotion, whether it is traditional SEO (work with search engines) or modern SMM (advertising on social networks).
Digital content in the MMA industry:
Video materials. Owners of bookmaker's offices cooperate with popular streaming platforms, including TikTok, YouTube, and Twitch. It is possible to customise live broadcasts of top fights or upload video clips of the fights that already took place. Video reviews of bloggers with a mention of a particular bookmaker will also ensure the growth of online traffic.
Betting applications. These are "lightweight" platforms with a minimum bet (usually on the outcome of the meeting) and useful tips for beginners. The efforts of well-known bookmakers are aimed at creating universal mobile applications. They can be downloaded on official platforms (in the Apple Store and Google Play) and alternative stores (for example, in the App Gallery and Samsung Store).
Text materials. These are detailed statistics and analytics, feature articles, reviews from experts, forecasts for future matches, insider information, and interviews with fighters and sports managers. Good texts will never lose their relevance. This is an excellent springboard for SEO promotion and marketing using social networks.
Many bookmakers implement "smart" event lines that are configured for each gambler individually. The system works on the basis of Big Data technology. The program gathers and processes terabytes of information (login histories, behavioural metrics) to create a personalised solution for each person.
"Smart" event lines rarely focus on one sport. As a rule, they cover several disciplines, for example, football, basketball, boxing, and UFC. The service contains detailed analytics, a hint system, a comparison of bets, and other useful options.
Experts note several problems associated with the promotion of martial arts betting:
Availability of matches with the pre-determined outcome. They are not beneficial for betting shops but almost no work is being done to combat such violations. It is easier to organise something like this between 2 fighters than between 2 football teams. Therefore, this kind of cheating is common in MMA. An indicator of a dishonest meeting is a sharp increase in the number of bets and odds for a particular player.
High risk of injury. All athletes are subject to it without exception. They can be injured both during the fight and in training. This situation is extremely disadvantageous for the bookmaker. The company invests in promotion, and as a result, the selected fighter simply does not participate in the fight.
Lack of system in the organisation of fights. Such meetings are held by 2 top federations: UFC and Bellator. However, their efforts are not enough to satisfy the interests of the audience. As a result, users move to other sports leagues, and betting shops get less profit.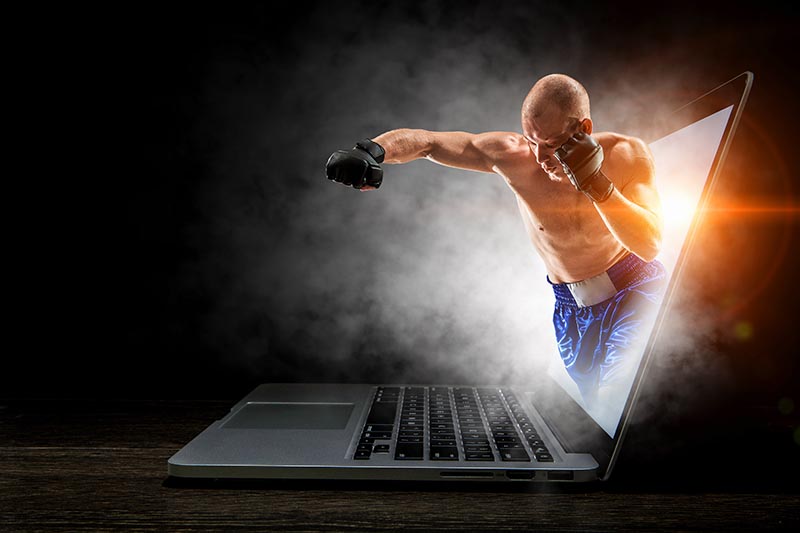 Betting on MMA is a very popular business area that needs a proper promotion.
Users choose UFC betting due to a wide variety of events, support for live betting, and the use of different game strategies. In this niche, there are fights with 3 and 5 rounds and a huge number of quotes for intermediate and final results.
General MMA marketing strategies include the creation of an attractive event line and high-quality creatives, as well as improvement of the usability of products, promotion through "showcases", and development of an affiliate network.
Partnership agreements are very popular in the MMA industry. Bookmaker's offices cooperate with sports federations, athletes, and influencers. Providers invest in the development of universal betting applications and offer high-quality digital content.
You can order marketing services for your betting business from Bett-Market.
We use effective promotional methods to increase the profitability of a bookmaker's office and improve its image.
From Bett-Market, you can order:
For all questions, please contact our managers!