Virtual sports and lottery have been an integral part of retail outlets all over the world for more than 10 years.
At the beginning of its existence, operators used virtual sports as an additional product that was aimed at filling the time between bets on other events. Thus, entrepreneurs kept customers interested in visiting a bookmaker's office.

Learn more about the niche from
Bett-Market
. Our experts also help
open a turnkey
wagering business
on beneficial terms.
Previously, traditionalists were not particularly fond of such content and said phrases like "cartoon races". Today, these sceptics take their words back since this niche brings 10–15% of the total turnover of the sportsbook industry. And that figure is significantly higher in some markets where broadcasting matches is extremely expensive.
In contrast with this initial scepticism, the acceptance of virtual sports is spreading very quickly. Such products are very popular with the representatives of the generation that grew up on video games. They are very familiar with graphic content, which allowed them to become the first admirers of virtual competitions.
Given the time constraints of modern life, this category of users has less time to spend waiting for the next broadcast of sports events. According to the bookmakers, this has been one of the reasons for the decrease in the volume of pre-bets lately. Meanwhile, the gap is filled by the simplicity of virtual entertainment.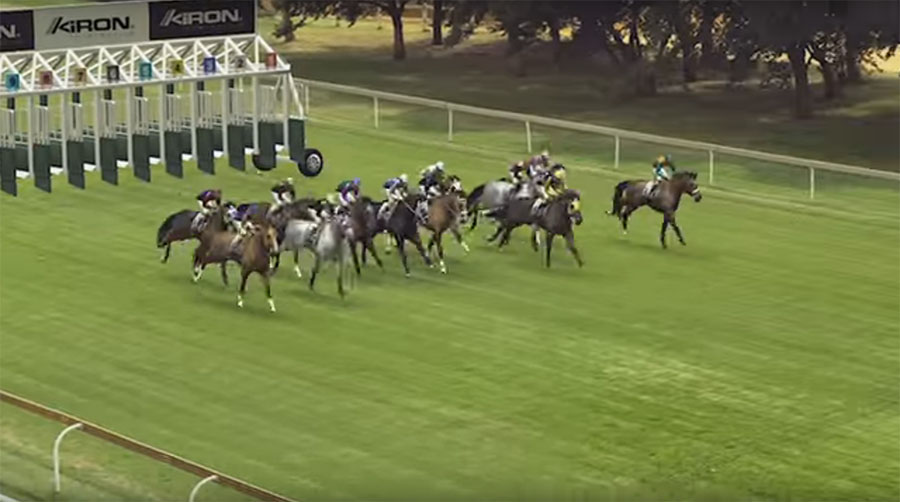 This sport, like video games, is expanding its online audience using casino visitors. They are looking for an opportunity to realise themselves in a new form of entertainment. In many ways, this is a younger audience, interested in getting pleasure immediately. Also, these are people who are fed up with the standard casino offers and a huge number of very similar slot machines.
It is not always easy to offer sports bets to such clients, especially if they initially came to the gambling field from the wrong vertical. And not always a skill-based product will attract this type of player. On the other hand, virtual sports can connect gambling and wagering solutions.
It is not an easy task:
Although there are ready-made products and platforms, for operators who do not have enough business knowledge, this can be a costly and time-consuming process.
Very few are willing to take the risk and manage to stand out among the competitors.
As animated options based on a random number generator, virtual sports and lotteries offer the middle ground. Their installation does not require special skills, and they include entertainment for both experienced and beginning players. They also do not require a certain skill level, and there is no need to learn the rules before placing a bet.
For such users, this is a product that satisfies their need for quick access to entertainment and provides an opportunity to make some money.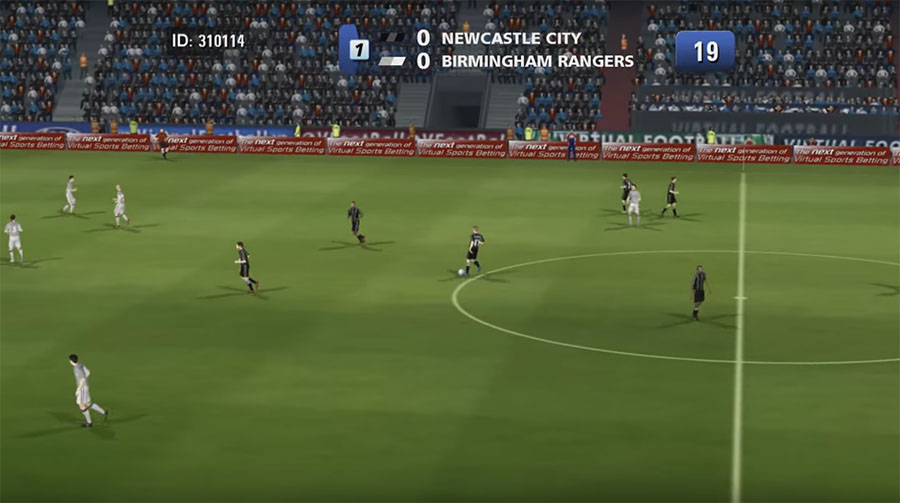 The format that schedules a new event every few minutes minimises downtime and the likelihood of customers logging out when there are no actual matches planned. This applies especially to mobile devices where the duration of stay within the system is much shorter.
Live broadcasts of sports events often disappoint players:
For example, a person who has placed a pre-bet on a horse race or a football match turns on a live stream and sees a blank screen or suffers from constant interruptions due to an unreliable connection.
Those lucky ones who do not have problems with the Internet often find themselves shocked when they receive a bill for the broadcast.
At the same time, compared to a 40-minute match, a virtual football game lasts 1–2 minutes, which makes it convenient not only for those who place bids during the game but also for casino visitors who are used to faster gambling solutions. There is no room for delays caused by injuries, controversial penalties, or dubious red cards.
Such operators as Ladbrokes are using virtual games in the same way that casinos offer side bets in blackjack or roulette. Those users who wager during the game often have to endure a boring period or wait for the broadcast of the second half of the match. In a virtual competition, they are allowed to place a bet and find out the result very quickly.
In many ways, this is reminiscent of the early days of virtual sports in bookmakers' offices where it was a spin-off product. But it is becoming the main form of entertainment for an increasing number of players.
Casino owners are convinced that digital products bring more attractive margins and more stable income. In those jurisdictions where regulation and taxation are expensive, the opportunity to increase revenues is always met with open arms. What is better than a profitable solution that attracts players and makes them spend more time on the platform?
One of the reasons virtual sports are so popular is their ability to recreate the excitement of real competition in a non-existent world. And interactive technologies that are now available on mobile devices make games more interesting and exciting. Recently, the graphics have improved a lot and began to look more realistic than in previous variations.
Moreover, such providers as Kiron are constantly expanding the range of sports disciplines available to players.
While horse racing and football remain the most popular options, gamblers can now also enjoy numerous versions of:
tennis;
car racing;
cycling, etc.
This product line allows international operators to adapt their offerings to the preferences of the local audience, depending on what sport is popular in a particular country.
With improved graphics and a variety of options, the new business area is becoming one of the fastest-growing sectors in the industry, attracting new followers every day. The game format is especially good for online and mobile channels. It is of great interest to those customers who have grown up surrounded by the latest devices and operating systems.
As a result, the days when virtual sports remained in the shadows have already passed. The time for the peak of its prosperity has come.
The
Bett-Market studio offers solutions of this type, as well as other useful
betting products
at the most favourable price. We have vast experience helping operators successfully implement their projects and provide clients with both technical and legal support.
From us, it is also possible to order such services as:
For all questions, please contact our managers.