Let us now talk about the main features of the software that must be taken into account when you choose it:
Reliability. Everything should be "polished". Bugs are simply unacceptable here.
Offline operation. There must be an opportunity to work with the platform in this format.
Algorithms for preventing collusion between the cashier and the client. The betting site has to eradicate such situations.
The Real Time operating mode. Gamblers do not have to refresh the page a hundred times to find out the up-to-date odds.
A multi-layered security system. This prevents hacker attacks.
Convenient and understandable interface. It is needed for the bookmaker's employees to work comfortably with control modules.
Automated analytics. Such a component will allow entrepreneurs to gather relevant information on the operation of the sportsbook platform and make the right decisions based on it.
24/7 technical support. The solution's provider must be responsible for its product at maximum.
High-quality
gambling software
is the key to a successful business. So let us take a closer look at its essence, parts and functions.
You can order wagering programs at
Bett-Market
.

Like other internet resources, an online betting project consists of 2 main components:
This is what users see, the outer part of the project, its "face". If you want people to come to your gambling establishment, take the trouble to make the front end look as good as possible. To do this, it will be necessary to work hard on the interface and appearance of the site.
It is important to choose all shades in such a way that they are not excessively dull but at the same time, they should not annoy with their intensity. The design must not be too catchy but it is not allowed to make it boring as well. Access to functions is another crucial moment. Everything should be user-friendly. Interface, visibility, nice appearance — well, you know.
This is the body of your betting project. It is with the backend that administrators and moderators will work. All the necessary tools for doing business are already here: access to analytics, user accounts, financial reports, statistics of visits, money turnover, and much more.
Via the backend, entrepreneurs can set up various bonus offers and organise promotions. In other words, manage everything that happens on the platform. The speed and stability of the operation of the wagering shop depend exactly on this element.
To avoid misunderstandings in the process of work, it is better to find a trusted and responsible supplier who will be able to offer you a high-quality product. Software is something it is impossible to save on. We all know the saying about the miser who always pays twice.
Many brands develop products for the owners of the betting business. In this case, it is extremely important to consider one point: large companies usually decide to independently create the necessary software, investing hundreds of thousands of dollars in this task.
They also have a huge number of specialists from various fields of activity who constantly work on the improvement of already existing functions and the development of new ones. It would be weird to sell such a product, and therefore, even within the framework of partnership agreements, such a bookmaker is likely to provide a lite version of its software.
No one will want to create competitors on purpose. Fortunately, there are independent companies that are not involved in the betting business and earn money by developing platforms for bookmakers and providing several additional services for the promotion of projects of their clients.
Such enterprises will always be interested in the flourishing of each sportsbook firm that turned to their services because their prestige and status depend on it. Operators can always count on professional technical support.
However, it is important to understand that it is not an easy task to create a high-quality software solution. This is a multifaceted and multi-level process, which can be compared with the construction of a large business centre in terms of scale. We will not describe all stages of the production process but surely you can imagine how such establishments are built.
It becomes obvious that no one will sell you a reliable modern platform that takes into account all the latest requirements for $500. So if you are planning to implement a successful project, do not even look towards proposals with such numbers — no good will come from any of that.
In the next section, we are going to tell you about several providers of high-quality sportsbook software.
The most famous brands are:
It is a well-known developer and provider of services for both online and offline bookmaker's offices. Moreover, the firm's software allows you to install slot machines and other types of gambling entertainment on the same platform.
The event line includes 30,000 games every month. Customers are offered to bid on competitions that take place in eSports and virtual match fields. Besides, Betconstruct is distinguished by high-quality video broadcasts of the main events, due to which players get a truly unique new experience.
The company's complex product allows you to quickly launch a sportsbook project, and its specialists also assist in the acquisition of a licence, as well as responsive technical support service.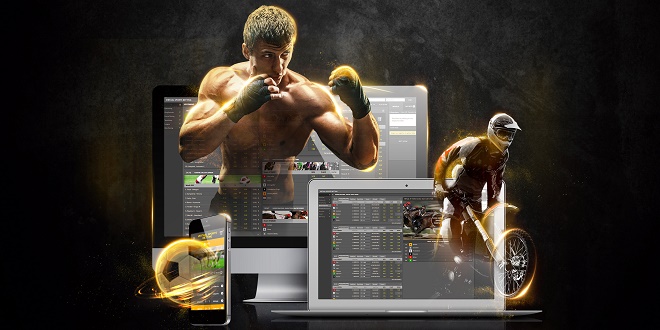 This brand has been creating and distributing the software for over 10 years. During its existence, the enterprise has managed to gain extensive experience. Today, its proprietary solution is used in 6,000 betting shops all over the world.
Specialists introduce the most advanced developments and thus maintain a leading position among other software vendors. It is also worth adding that Golden Race has always been famous for affordable prices for its products.
The platform has many advantages but among them, first of all, we would like to highlight the ease of integration, functionality, and stability. Employees of the company constantly maintain the efficiency of the workflow and ensure that everything functions properly.
Each client of Golden Race will be able to easily work with this brand, adapting the provider's platform to it. Operators of betting shops will be able to enter any market in the world since the system supports all major languages. The event line is distinguished by favourable odds, so there will always be many interested gamblers.
It provides comprehensive services for the owners of the sportsbook business. If you are just starting to take your first steps in this field, then you will not find a better assistant than Interbet. Specialists of the company make every effort to help customers successfully implement their projects.
During its activity, the brand has created advanced systems that are distinguished by versatility and compliance with all modern requirements. Among other things, the software is offered at an affordable price.
The team of developers never ceases to adapt and upgrade the solution, so the bookmaker's platform will always keep up with the latest market trends.
In addition to software, the company provides comprehensive assistance in the acquisition of a licence. Consultations of experienced specialists and legal support greatly speed up the process of registering a business. So if you decide to open a bookmaker's office and do not know what to do, Interbet is a great option.
It provides a wide range of services for the gambling business in general and offers an original product for the virtual sports betting niche. Nowadays, this direction is rapidly gaining popularity.
This type of activity is considered seasonal since the users are more interested in it during football championships. After that, the stagnation phase begins, which seriously hits the pockets of entrepreneurs.
To somehow smooth the waters, it is necessary to use the achievements of information technology, which is exactly what virtual sports are. Slotegrator offers 4 betting options: football, horse and dog racing, as well as motorcycle racing.
The brand's product can be easily integrated into any platform. So if you decide to pamper your customers with something new, there will be no problem. Specialists of the company will independently perform all the work on the integration of the solution.
This is a well-known manufacturer, which is also engaged in the creation and distribution of software for betting shops, provides comprehensive legal support and helps customers implement their sportsbook projects.
Each innovative solution is developed taking into account a deep analysis of the needs of operators and users. Particular attention is paid to safety and risk reduction.
Those entrepreneurs who utilise Rub90 solutions can count on professional assistance in optimising business processes and developing good conditions for attracting customers. With the provider's services, you will quickly launch your gambling office.
Do you want to open your wagering shop but do not know how? Feel free to
contact
Bett-Market
. We offer our clients the most interesting
products
from the world's leading software vendors, the best
franchise
options, and qualified business support.
Our team also provides such services:
licensing aid;
program integration;
software creation, etc.
If you have any questions regarding the opening of a
sportsbook project
, Bett-Market will provide professional advice.